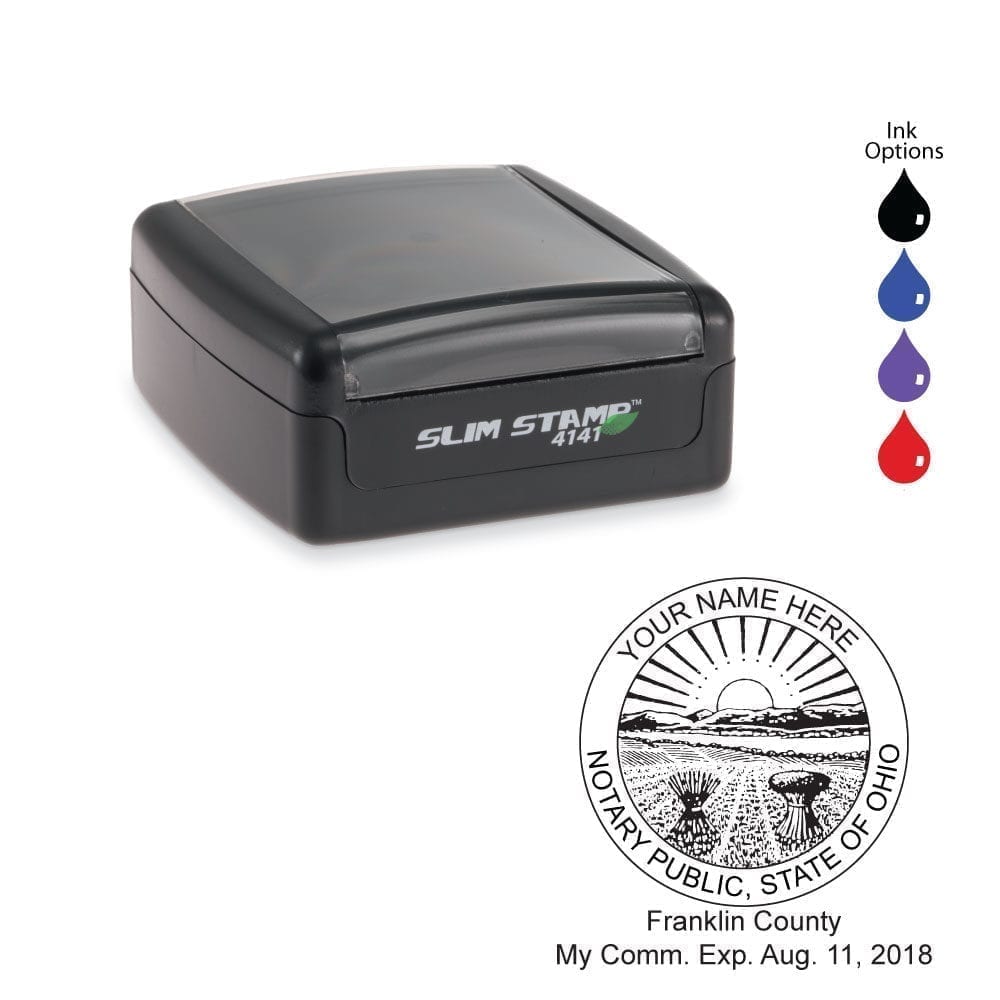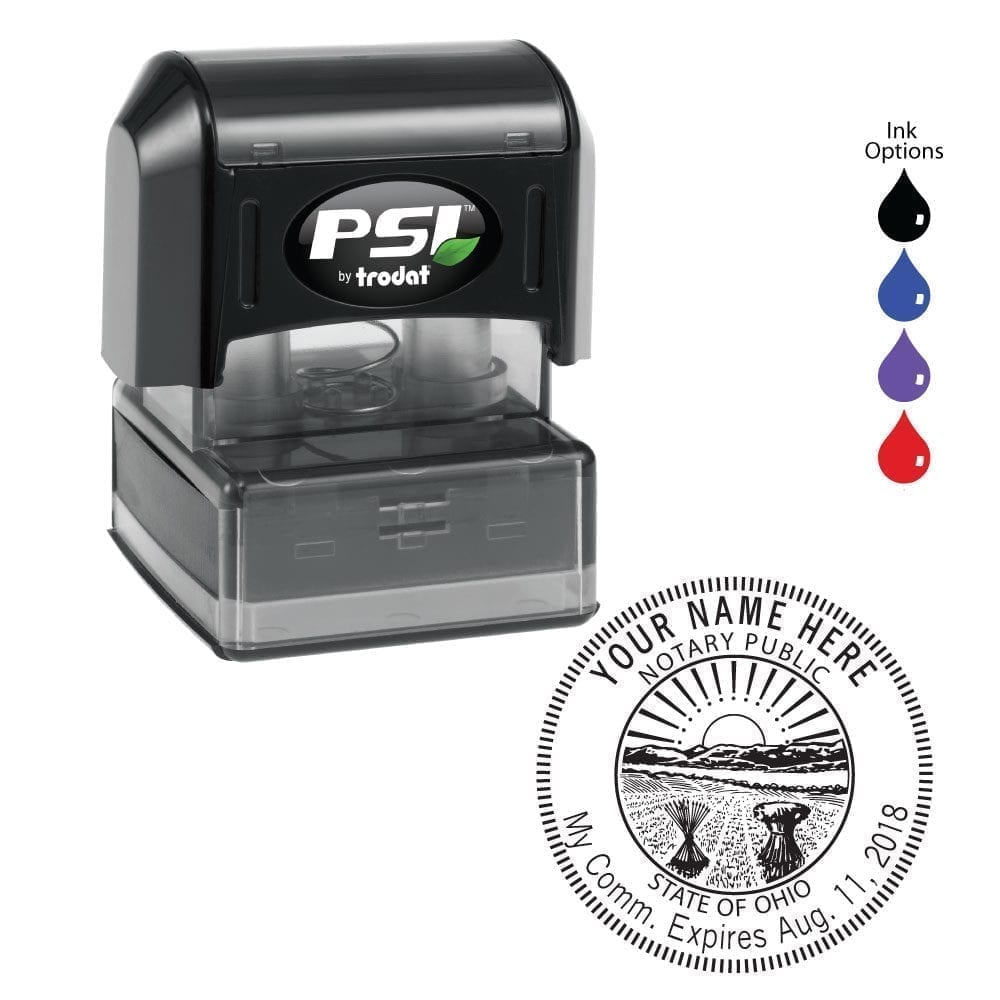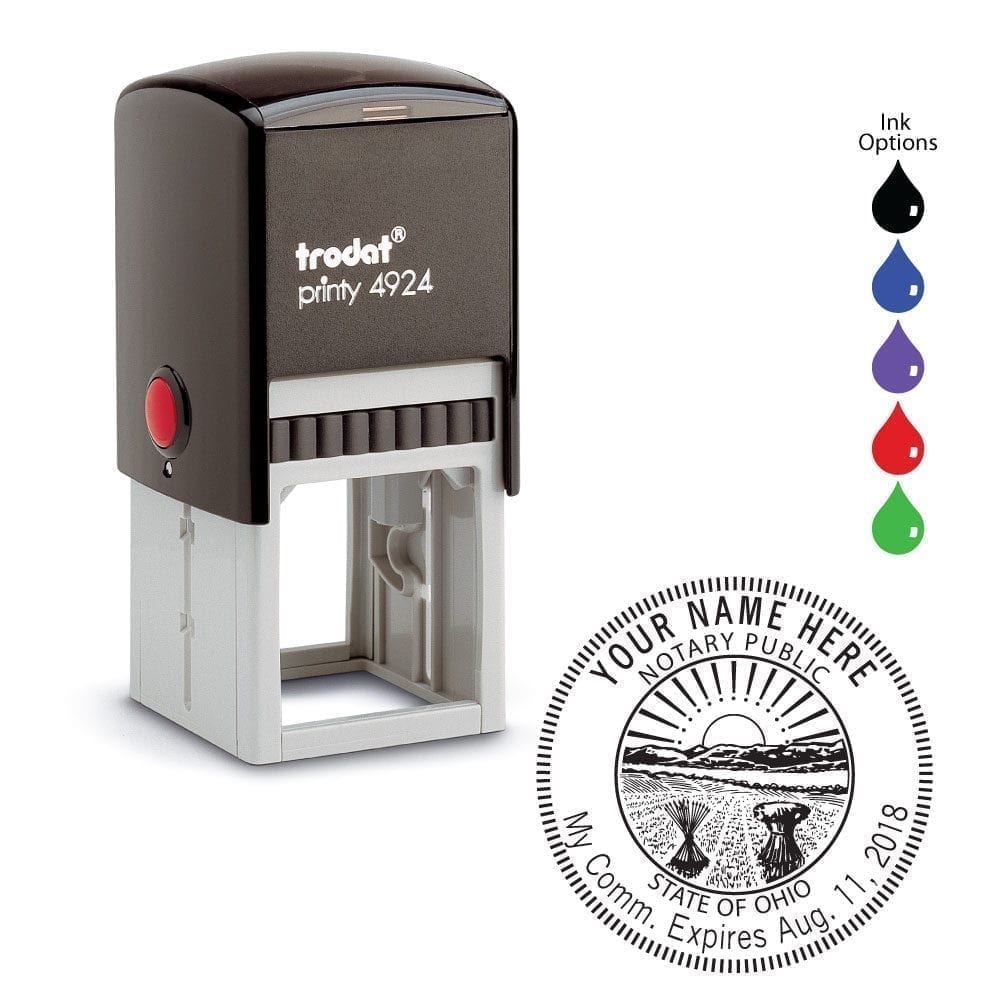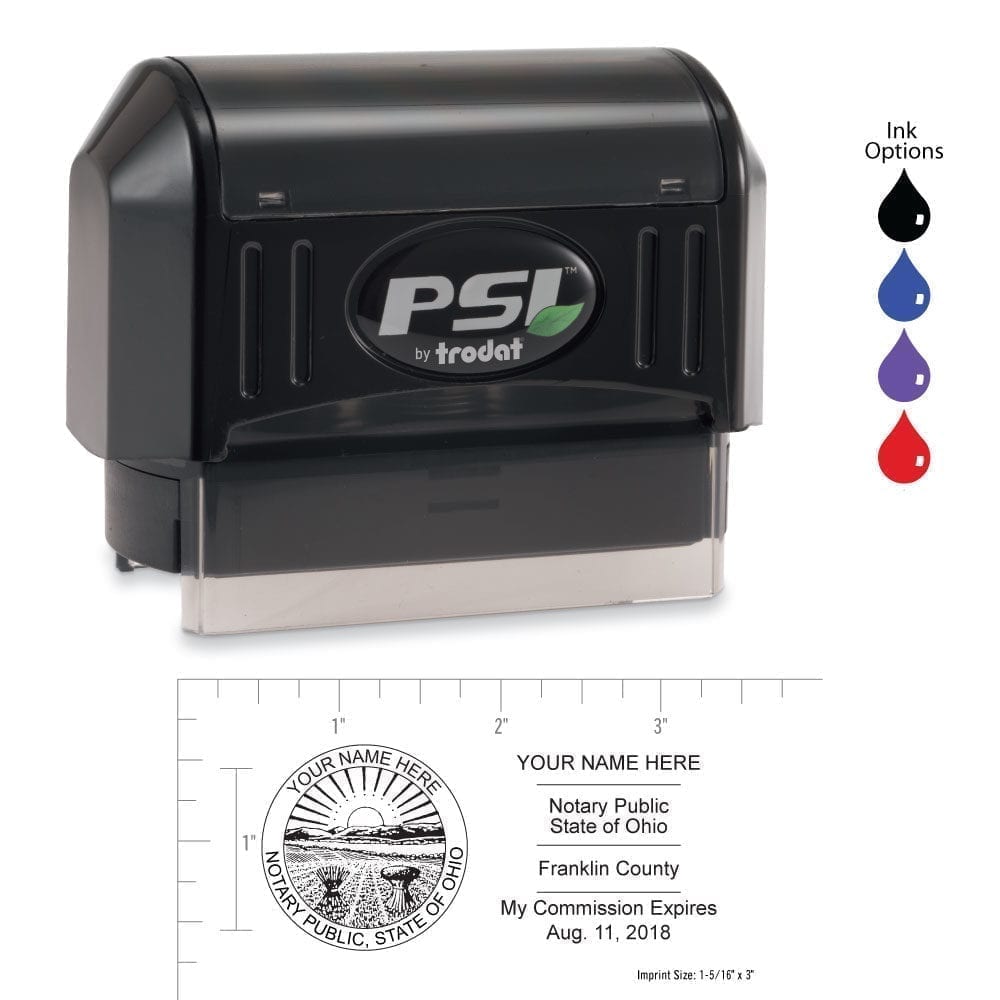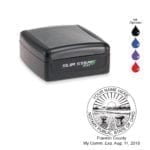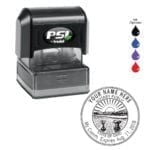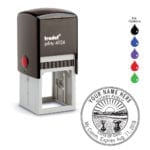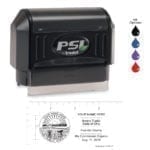 Ohio Notary Stamp
$22.95 – $24.95
Choose your desired Ohio notary stamp type below. Customize your Ohio notary stamp type, stamp color, and ink color. 
Description
Additional information
Reviews (0)
Description
Our custom Ohio notary stamp ordering system makes it easy for you to navigate and choose which Ohio notary seal or stamp works best for you.
Ohio Notary Stamp Requirements
The notarial seal.  The Ohio notarial seal must include the coat of arms of Ohio, which is ¾ inch up to 1 inch in diameter, the words "Notary Public" and "State of Ohio" or similar words. 
Source: ohiosos.gov/notary
Ohio Notary Stamp Types
We have several different options and price ranges to choose from.
Trodat stamps feature a see-through base and a replaceable ink cartridge. Features include:
A clear base so you can see exactly where you are stamping
A refillable ink cartridge, allowing you to add thousands more impressions to your stamp
A replaceable ink cartridge, allowing you to change ink color by changing cartridges
Water-based ink, resulting in very little bleed-through
100% compatible with the Ideal series of stamps
PSI stamps are made from 50% recycled plastic. Above all, our PSI stamps feature laser print quality impressions at 300 dpi, and last twice as long as a traditional self-inking stamp.
PSI 3679 impression area: 1-7/16″ x 3-1/8″
PSI 4141 & PSI 4141 Slim impression area: 1-5/8″ x 1-5/8″
Trodat 4924 impression area: 1-5/8″ x 1-5/8″
Additional information
| | |
| --- | --- |
| Weight | 5 oz |
| Dimensions | 2.5 × 2.5 × 3.5 in |
| Stamp Type | PSI 3679, PSI 4141, PSI 4141 Slim, Trodat Printy 4924 |
| Version | With County, No County |
You may also like…
Alabama Notary Journals, Alaska Notary Journals, Arizona Notary Journals, Arkansas Notary Journals, California Notary Journals, Colorado Notary Journals, Connecticut Notary Journals, Delaware Notary Journals, Florida Notary Journals, Georgia Notary Journals, Hawaii Notary Journals, Idaho Notary Journals, Illinois Notary Journals, Indiana Notary Journals, Iowa Notary Journals, Kansas Notary Journals, Kentucky Notary Journals, Louisiana Notary Journals, Maine Notary Journals, Maryland Notary Journals, Massachusetts Notary Journals, Michigan Notary Journals, Minnesota Notary Journals, Mississippi Notary Journals, Missouri Notary Journals, Montana Notary Journals, Nebraska Notary Journals, Nevada Notary Journals, New Hampshire Notary Journals, New Jersey Notary Journals, New Mexico Notary Journals, New York Notary Journals, North Carolina Notary Journals, North Dakota Notary Journals, Ohio Notary Journals, Oklahoma Notary Journals, Oregon Notary Journals, Pennsylvania Notary Journals, Rhode Island Notary Journals, South Carolina Notary Journals, South Dakota Notary Journals, Tennessee Notary Journals, Texas Notary Journals, Utah Notary Journals, Vermont Notary Journals, Virginia Notary Journals, Washington Notary Journals, West Virginia Notary Journals, Wisconsin Notary Journals, Wyoming Notary Journals, Notary Journals, Alabama, Alaska, Arizona, Arkansas, California, Colorado, Connecticut, Delaware, Florida, Georgia, Hawaii, Idaho, Illinois, Indiana, Iowa, Kansas, Kentucky, LTBB, Maine, Maryland, Massachusetts, Michigan, Minnesota, Mississippi, Missouri, Montana, Nebraska, Nevada, New Hampshire, New Jersey, New Mexico, New York, North Carolina, North Dakota, Ohio, Oklahoma, Oregon, Pennsylvania, Rhode Island, South Carolina, South Dakota, Tennessee, Texas, Utah, Vermont, Virginia, Washington, West Virginia, Wisconsin, Wyoming, District of Columbia, Louisiana, Washington D.C.

Notary Records Journal

$

22.95 –

$

28.95