How to Become a Notary Public
How to Become a Notary
The general steps to become a notary public are:
1. First, make sure that you fulfill your state's notary requirements.
2. Next, complete your state's application to become a notary.
3. Submit your notary application and pay your state's filing fee.
4. Some states require that you take a notary training course. 
5. Take your state's notary exam (if applicable).
6. You may have to pass a background check and submit your fingerprints.
7. You will be sent your notary commission certificate from the state.
8. Obtain a surety bond. Most likely, your state will require a surety bond.
9. Take your bond and your commission paperwork to your county clerk.
10. You are now a notary public. Congratulations!
Step-by-Step Instructions
Select your state for detailed instructions.

States Map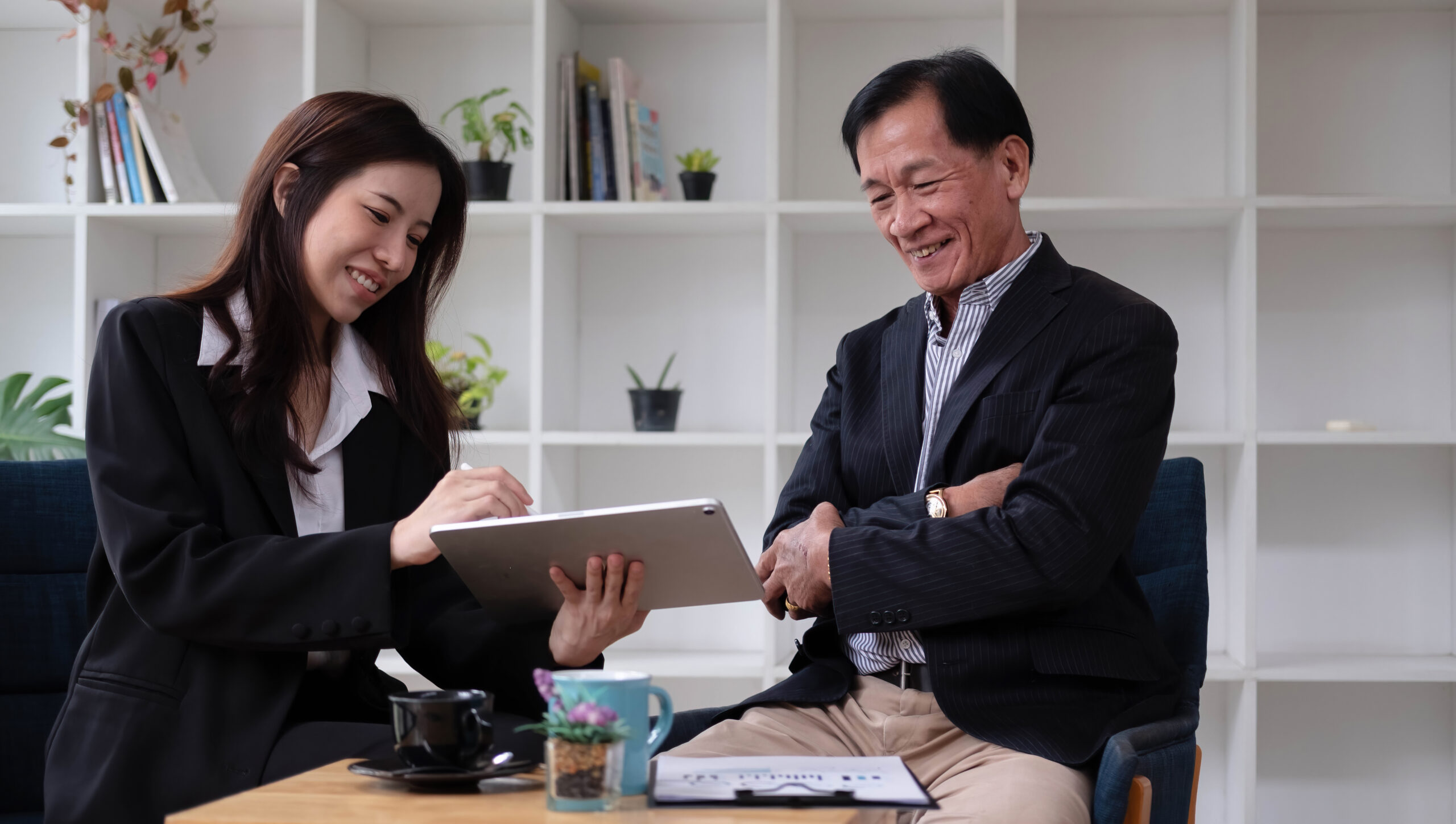 What is a notary?
A notary public is a person of integrity appointed by the Secretary of State or equivalent government office to serve the public as an impartial and an unbiased witness by verifying the identification of persons who appear before the notary.
The function of the notary public is to prevent fraud by witnessing and certifying that a person actually signed a document.
What do notaries do?
Notaries witness the signing of important documents, like home loans, wills, and trusts. In some states, notaries can choose to officiate marriages. A notary's job is to serve as an impartial witness. Notaries certify the authenticity of a document and the validity of the document signer's identity.
A notarization is the act of authenticating and certifying a document, so the document is known to be authentic and not fraudulent.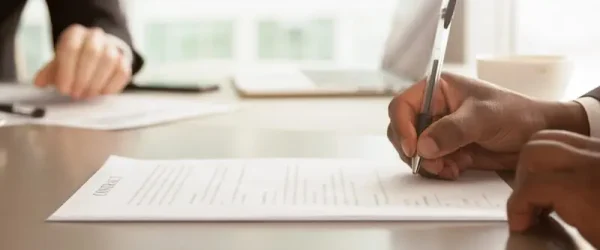 Notary Requirements
As a general rule, a notary is required to:
be at least 18 years of age.
be a legal resident of their state.
not have any fraud-related felony charges.
Some states require notaries to be able to read and write in English.
On average, it costs about $100 to become a notary public.
1. Most states require a notary application. On average, most application or 'filing' fees are about $30.
2. Your state may require you to take a notary education course. This course should provide a certificate of completion, which proves that you have completed the mandatory education requirement.
Our partners at Notary Learning Center offer in-person notary education seminars in California. This is a great all-in-one alternative for those who prefer to learn in-person rather than online.
If you're too busy to take a day off from work, or you prefer to learn from the comfort of your home, ALL of our online notary courses are state-approved and incredibly affordable.
3. Some states require new or renewing notaries to take a state-proctored notary exam. Exam fees are typically around $20.
4. Your state will likely require a surety bond. A surety bond protects the public – surety bonds do not protect the notary. For more information on surety bonds and E&O insurance, see our article on Notary Bonds and Insurance. The price of a surety bond varies depending on the coverage amount and the surety company. As an example, our California surety bond starts at $38.
5. You will probably need an official notary seal stamp. Most stamps cost about $20.
Most likely, the answer is yes. Most states will allow you to become a notary if you have minor crimes on your record that are unrelated to dishonesty and/or fraud. Many of these same states will allow an applicant with more serious crimes to become a notary if the applicant has had their civil rights restored. In some states, you cannot become a notary if your criminal record shows that you have been convicted of a felony.
Civil rights include the right to vote, the right to serve on a jury, run for public office, and sign initiatives. Your civil rights may have been restored upon completing your sentence. In some states, you will have to apply with the relevant state agency to have your civil rights restored.
Not necessarily. However, you must be a legal resident of the United States.
Required notary supplies differ from state to state. The absolute essential for a notary public is a notary stamp or seal. Most states require a notary bond. Most likely, a notary will require acknowledgement and jurat certificates.
Eighteen states require a notary journal. However, almost every state recommends keeping a notary journal because they are highly effective at protecting the notary in the event of legal trouble.
States that require a notary training course are: California, Colorado, Florida, Missouri, Montana, Nevada, North Carolina, Ohio, and Oregon and Pennsylvania. Delaware requires training for Remote Online Notaries (RON). Currently, we do not offer training for Montana, Nevada, Ohio, or Oregon. ALL of our online notary courses are state-approved!
North Carolina requires new notaries to take a course at a community college or other NC university.
Usually, notary training courses run about 3 to 6 hours.
Absolutely. Notary.net offers online notary courses for 44 states. Select your state to get started.
Notary Bonds and Insurance
Most likely, yes. Thirty states and Washington, D.C. require notaries public to file a notary bond.
A notary bond protects the public. If a notary makes a mistake that causes their client financial harm, the notary bond exists to compensate the injured party. The notary would then have to repay the bond company.
If the notary has an E&O insurance policy, this insurance exists to repay the bond company, up to the policy amount.
For more information, see our article on Bonds and Insurance.
Yes. Notary E&O covers what you do as a notary, including working as a remote online notary.
How to Notarize a Document
To notarize a document, the notary must always perform at least two critical steps:
Screen the signer.
Complete the notarial certificate.
Make a journal entry (in some states, this is not required).
Not every notarial act requires the document to be signed in front of the notary public, but the notary should always verify the signer's identity.
The four steps to successfully screen the signer are:
Personal Appearance: "Personal appearance by the individual requesting notarization is required at the time of notarization in ALL instances." sos.iowa.gov
Willingness: The notary public must ensure that the signer is willingly and freely signing the document. If the notary public suspects that the signer is being coerced, it is highly advisable that the notary refuse to notarize.
Awareness: The notary public should not notarize the document if the notary has a reasonable belief that the signer is not aware of the significance of the transaction.
Verify Identity: The notary public must always have satisfactory evidence that a person is the true individual whose true signature is on the document. The notary public can verify identity through: personal knowledge, identification documents (US passport, driver's license, etc.), or identity verification by a credible third-party.
To successfully notarize a document, a notary public must complete and sign a certificate of a notarial act. The certificate will most likely include:
An area at the top to enter the jurisdiction. This is where the notary public is at the time the document is notarized. Example: "State of _" and "County of _."
An area to include "Notary Public" under the notary public's signature.
Some states do not require notaries public to keep up a notary journal; however, keeping an up-to-date notary journal is highly recommended by nearly every Secretary of State or other equivalent government body.
To complete a journal entry, the notary public should record:
Date and time of the notarization.
Type of notarization (jurat, oath, etc.).
Date of the document.
Type of document being notarized.
Name and address of the signer.
Description of how the signer's identity was verified, including the ID issuing agency, ID number, and issue/expiration date.
Any additional relevant information.
Signature of the signer.
On average, the yearly salary for a full-time notary is $33,000.
Yes. You have to be a notary public before you can become a signing agent.
In the State of California, you must reapply to become a notary public.
This includes attaching your proof of completion certificate to a new notary public application, with a 2′ x 2′ passport photo of yourself and a check for $20. You will also need to submit new fingerprints via Live Scan.
If you are a renewing notary public but your commission has expired, you will have to take the 6-hour California notary online course.
You request a duplicate COA via written request to the California Secretary of State.
Address your written request to:
Notary Public Section
P.O. Box 942877
Sacramento, CA 94277–0001
Most states allow a notary to perform notarial acts within the boundaries of the state the notary is commissioned in. However, some states allow residents of neighboring states to notarize within their boundaries. For instance, New Hampshire notaries can perform notarial acts within the State of Maine.
In many states it is inadvisable for a notary to notarize a document for their immediate or extended family.
Yes, because being employed does not mandate that you have any financial interest in the document being notarized or the transaction. However, it is important to note that you should not receive an additional benefit for services rendered for your boss and/or company.
Yes, if you are a commissioned Remote Online Notary (RON).
Different states have different laws. In California, you cannot advertise using the words "notario publico" or the word "notario." This is because in Spanish a notario publico is similar to a legal professional who can provide legal advice.
In most states, a notary public can notarize a signature on a document written in a foreign language, whether or not they understand the language.
Remember, the function of the notary is to identify persons who come before the notary, and prevent fraud by attesting that a person actually signed a document. It is not the notary's job to verify the contents of the document. A notary public is in no way responsible for a document's truthfulness.
However, a notary public must be able to communicate with the customer in so far as the signer is able to swear to the contents of an affidavit or acknowledge the execution of a document, as well as enable the notary public to obtain the signer's identification and complete the required journal entries. An interpreter or translator should not be used because vital information could be lost in translation. 
If a notary public is unable to communicate with a client, the client should be directed to a notary public who speaks the client's language.
The notary public should be able to identify the type of document, as well as enter this in the notary's journal. If the notary public cannot identify the type of document, the notary must make an entry in the journal to that effect, i.e., "document in a foreign language." As always, the notary should determine if the document is complete, and only then notarize the document. 
The notarial certificate on a foreign language document must be written in English. 
Notaries can officiate weddings in Florida, Maine, Montana, Nevada, Tennessee, and South Carolina.
As long as you're a commissioned notary you can sign loan documents. We recommend that you have completed a loan signing training and certification course before signing any loan documents, so that you're familiar with the laws and confident in your ability. 
If you lose your notary stamp, you may be required to send a letter to your Secretary of State or equivalent government body detailing the circumstances in which the notary stamp was lost, the last time you used your stamp, and any other relevant information.
If your notary stamp was stolen, file a police report and include that report with your letter to the Secretary of State.