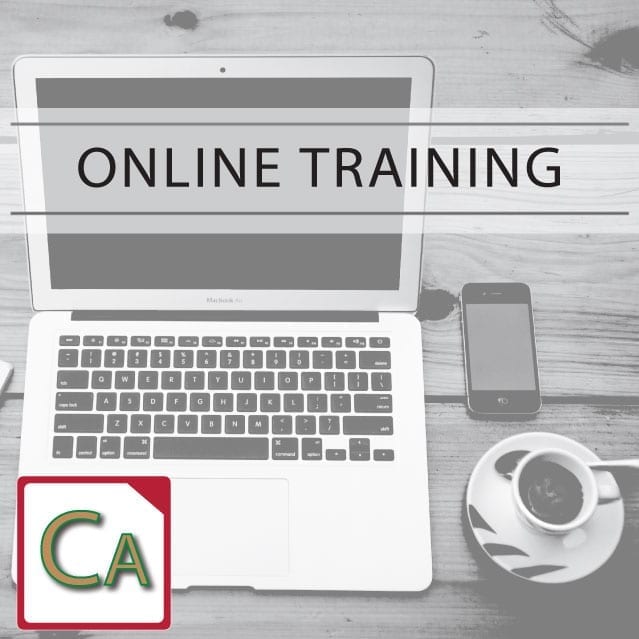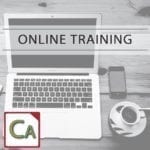 State-Approved California Notary Course
$99.95
State-Approved California Notary Course
The California Notary Training Course teaches you how to obtain and manage your notary commission, notarial acts and procedures, notarial misconduct, tools to function as a notary public, types of notary public acts and how to perform them, and a whole lot more.
Other Features Include:
Streaming, On-Demand Video Instruction
Fulfills the 3-hour and 6-hour training requirement
Immediate access to Proof of Completion Certificate (PDF)
Start and stop the course whenever you want
Free Preview:
To meet the training requirement, each user must have their own course and login. 
Description
Additional information
Reviews (39)
Description
State-Approved California Notary Training Course
The California Notary Training Course is the best alternative to a live notary seminar there is.  All new California notary applicants or renewing notaries must take either a 6-hour or 3-hour notary course.  This course fulfills the requirement for new and renewing California notaries.
Instructor Andy Johnson will take you through the materials in engaging  on-demand video instruction.  Past students rave about how he makes learning notary laws and responsibilities as fun as possible.
Upon completion of the course each enrolled student will receive a Certificate of Completion download to show proof that he or she is well-versed in California notary law and practices and has successfully fulfilled the required 3-hour course for renewals or the 6-hour course for new notaries or notary renewals that have expired or will expire prior to taking the California notary exam.
The 3-hour notary renewal certificate unlocks when all topics have been completed and the student has spent 3 hours in the course.
The 6-hour new notary certificate unlocks after the student has gone through the whole course, and has spent 6 hours in the course. Go through each page of instruction, watch the videos, and study the handbook and state laws.
To get credit for your time, you have to be logged in and actively interacting with the course. We do not issue course refunds after 60 days from the date of purchase. 
*This course is intended as a limited license, single-user use for 365 days from date of purchase. If you are interested in group training options, please contact us at (888) 263-1977.
Additional information
| | |
| --- | --- |
| Course | For Me, For Someone Else |
You may also like…
Alabama Notary Training Courses & Education, Alaska Notary Training & Education, Arizona Notary Online Courses, Arkansas Notary Training Courses, California Notary Training Courses, Colorado Notary Online Courses, Connecticut Notary Online Courses, Delaware Notary Online Courses, Georgia Notary Online Training Courses, Hawaii Notary Online Training Courses, Idaho Notary Online Training Courses, Illinois Notary Online Training Courses, Indiana Notary Online Education Courses, Iowa Notary Online Training Courses, Kansas Notary Online Courses, Kentucky Notary Online Courses, Maine Notary Online Education Courses, Maryland Notary Online Education Courses, Massachusetts Notary Online Training Courses, Michigan Notary Online Training Courses, Minnesota Notary Online Courses, Mississippi Notary Online Education Courses, Missouri Notary Online Courses, Nebraska Notary Online Training Courses, New Hampshire Notary Online Courses, New Jersey Notary Online Education Courses, New York Notary Online Courses, North Dakota Notary Online Courses, Ohio Notary Online Training Courses, Oklahoma Notary Online Education Courses, Oregon Notary Online Education Courses, Pennsylvania Notary Training Courses, Rhode Island Notary Online Courses, South Carolina Notary Online Courses, South Dakota Notary Online Courses, Tennessee Notary Online Courses, Texas Notary Training Courses, Utah Notary Online Education Courses, Vermont Notary Online Training Courses, Virginia Notary Online Education Courses, Washington Notary Training Courses, West Virginia Notary Online Courses, Wisconsin Notary Online Courses, Wyoming Notary Online Courses, Notary Signing Agent Course, Alabama, Alaska, Arizona, Arkansas, California, Colorado, Connecticut, Delaware, Florida, Georgia, Hawaii, Idaho, Illinois, Indiana, Iowa, Kansas, Kentucky, Maine, Maryland, Massachusetts, Michigan, Minnesota, Mississippi, Missouri, Montana, Nebraska, Nevada, New Hampshire, New Jersey, New Mexico, New York, North Carolina, North Dakota, Ohio, Oklahoma, Oregon, Pennsylvania, Rhode Island, South Carolina, South Dakota, Tennessee, Texas, Utah, Vermont, Virginia, Washington, West Virginia, Wisconsin, Wyoming, District of Columbia, Washington D.C.

Notary Signing Agent Certification Training

$

45.00