Become an Arizona Notary Public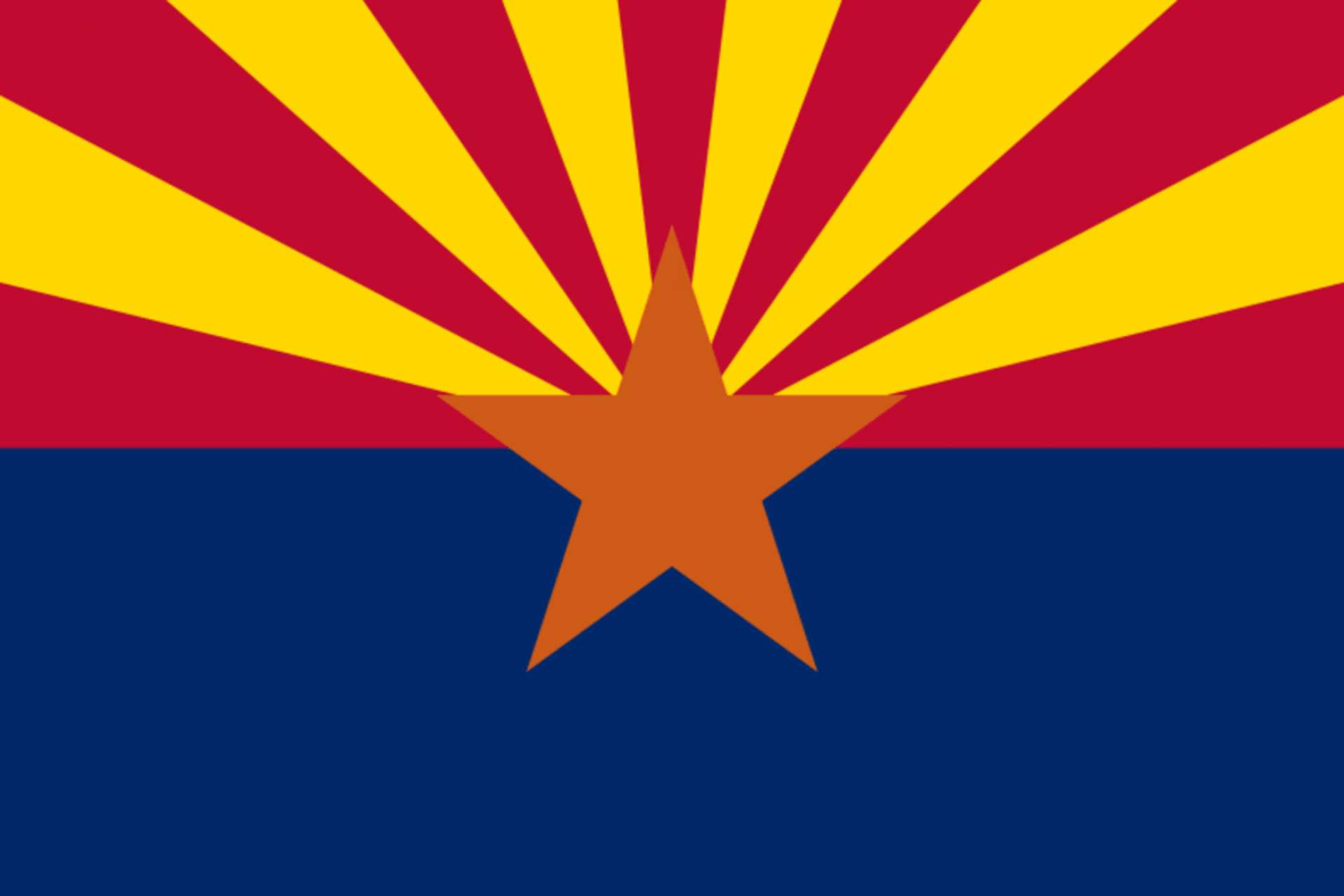 Arizona Notary Commission Overview
The step-by-step process for becoming a notary public in the state of Arizona is detailed below. Once you are ready to shop for supplies, simply visit our store. As a national provider of notary supplies, notary bonds, insurance, and training, Notary.net has pretty much everything you need to become an Arizona notary public.


Are You in the Wrong Place?
Our Arizona Notary Supplies Package includes a bond, stamp, and journal for only $54.
How to Become a Notary Public in Arizona
Step-by-Step Instructions
How to Become an Arizona Notary
First-time Arizona notaries and renewing notaries must go through the same step-by-step process below.
1. Purchase an Arizona notary bond. You will need to submit your bond with the notary application.
2. Complete the Arizona Notary Public Application.
3. Check your application package. Your application materials should include your application, bond, and a check or money order in the amount of $43 made payable to the Secretary of State.
4. Send your application package to: Secretary of State, Notary Section 1700 W. Washington, 7th Floor Phoenix, AZ 85007-2888
5. Once you receive your commission information from the Clerk of Superior Court in the county of your primary residence, you will be ready to begin your duties as a commissioned notary public.
Note: An Errors and Omissions Insurance Policy does not replace a bond, but will help to repay the bonding company if a claim is ever made. Errors and Omissions is not required by law, but may be purchased as it protects the notary public and pays for any charges the notary might owe for legal fees and costs should the notary be sued.
6. Obtain an Official Arizona Notary Stamp and notary journal.
Congratulations! You are now an Arizona notary public.
Arizona Notary FAQs
What are the requirements to become a notary public in Arizona?
To be commissioned as a notary in Arizona, you must:
Be an Arizona resident.
Be at least 18 years of age.
Be able to read and write English.
Be a citizen or legal permanent resident of the United States.
Not have a conviction for a felony unless civil rights have been restored, or a conviction of a lesser offense involving moral turpitude or of a nature that is incompatible with the duties of a notary public.
How much does it cost to become a notary in Arizona?
It costs around $100 to become a notary in Arizona.
$25 Application Fee + $18 Bond Filing Fee + $54 Arizona Notary Supplies Package (includes bond, E&O insurance, stamp, and journal) = $97
How long does it take to become a notary in Arizona?
It takes 4-6 weeks for the Secretary of State to process your notary commission application. 
When should I renew my Arizona notary commission?
You can begin to renew your notary commission with 60 days of the end of your current commission term. 
When does my notary commission end?
Check the commission expiration date on your notary stamp. An Arizona notary stamp is required to contain the notary's commission expiration date.