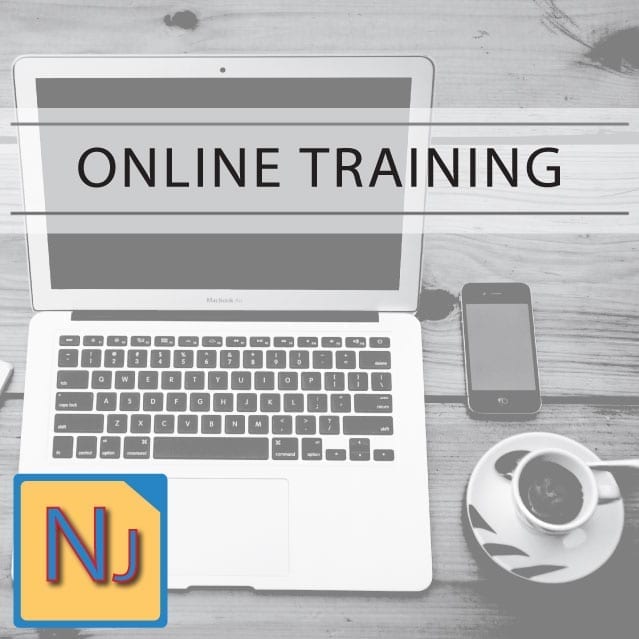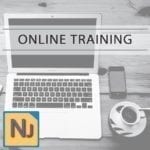 New Jersey Notary Online Course
$25.00
New Jersey Notary Course Features:
State-Specific Notary Laws and Information
2.5 Hours+ of Streaming On-Demand Video Instruction
12 Months of Unlimited Access
Immediate access to Proof of Completion Certificate (PDF)
Course forums to receive updates, ask questions and interact with other students
Please note that this course is not state-approved. New Jersey notaries are not required to complete a training course. Instead, this course is designed as a primer for notaries who wish to gain a better understanding of notarial acts and procedures.
*This is a single-user, limited license. For multiple students please contact us.
Description
This is the 3 hour New Jersey notary public training course for all new notary applicants and renewing notaries. Instructor Andy Johnson will take you through the materials in engaging video instruction. Upon completion of the course each enrolled student will receive a Certificate of Completion to show proof that he or she is well-versed in New Jersey notary law and practices.
*This course is intended as a limited license, single-user use for only the specified time. If you are interested in group training options, please contact us at (888) 263-1977.
New Jersey Notary Online Course Content
This is what you'll learn in the New Jersey Notary Online Course:
New Jersey notary powers
New Jersey notary requirements
General notary information
Notary journal Entries
Fees
What is a notary?
Documents
Acknowledgments
Typical acknowledgment
Types of acknowledgments
Oaths
Jurats and ID verification
Affidavits
Depositions
Other notarial acts
Loose certificates
Identification
Other acceptable forms of ID
Fraudulent ID
And more New Jersey notary information!
PLUS your very own certificate of course completion, and access to resources including:
New Jersey notary forum, where you can ask questions and answer those of fellow students
New Jersey notary handbook
You may also like…
Alabama Notary Journals, Alaska Notary Journals, Arizona Notary Journals, Arkansas Notary Journals, California Notary Journals, Colorado Notary Journals, Connecticut Notary Journals, Delaware Notary Journals, Florida Notary Journals, Georgia Notary Journals, Hawaii Notary Journals, Idaho Notary Journals, Illinois Notary Journals, Indiana Notary Journals, Iowa Notary Journals, Kansas Notary Journals, Kentucky Notary Journals, Louisiana Notary Journals, Maine Notary Journals, Maryland Notary Journals, Massachusetts Notary Journals, Michigan Notary Journals, Minnesota Notary Journals, Mississippi Notary Journals, Missouri Notary Journals, Montana Notary Journals, Nebraska Notary Journals, Nevada Notary Journals, New Hampshire Notary Journals, New Jersey Notary Journals, New Mexico Notary Journals, New York Notary Journals, North Carolina Notary Journals, North Dakota Notary Journals, Ohio Notary Journals, Oklahoma Notary Journals, Oregon Notary Journals, Pennsylvania Notary Journals, Rhode Island Notary Journals, South Carolina Notary Journals, South Dakota Notary Journals, Tennessee Notary Journals, Texas Notary Journals, Utah Notary Journals, Vermont Notary Journals, Virginia Notary Journals, Washington Notary Journals, West Virginia Notary Journals, Wisconsin Notary Journals, Wyoming Notary Journals, Notary Journals, Alabama, Alaska, Arizona, Arkansas, California, Colorado, Connecticut, Delaware, Florida, Georgia, Hawaii, Idaho, Illinois, Indiana, Iowa, Kansas, Kentucky, LTBB, Maine, Maryland, Massachusetts, Michigan, Minnesota, Mississippi, Missouri, Montana, Nebraska, Nevada, New Hampshire, New Jersey, New Mexico, New York, North Carolina, North Dakota, Ohio, Oklahoma, Oregon, Pennsylvania, Rhode Island, South Carolina, South Dakota, Tennessee, Texas, Utah, Vermont, Virginia, Washington, West Virginia, Wisconsin, Wyoming, District of Columbia, Louisiana, Washington D.C.

Notary Records Journal

$

22.95 –

$

28.95