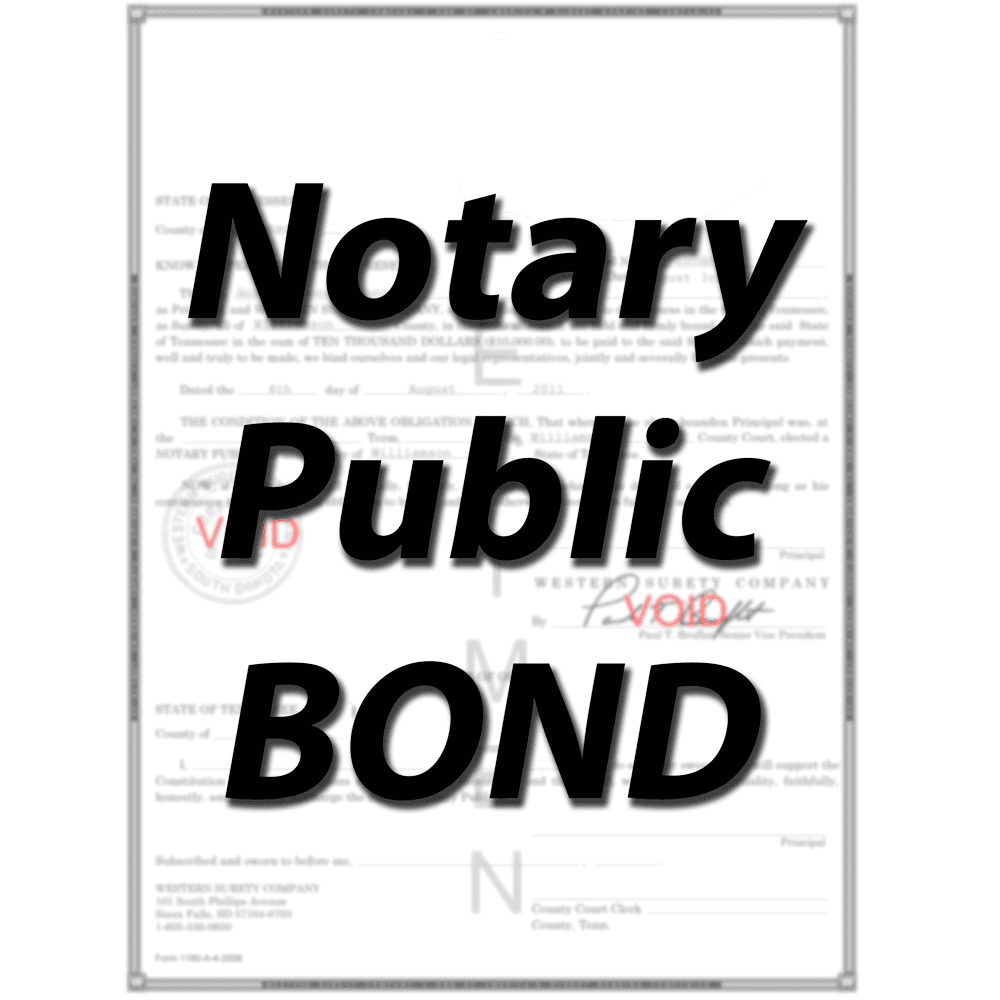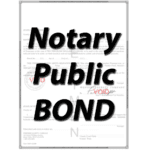 New Mexico Notary Bond ($10,000)
$50.00
Description
Additional information
Description
Includes NM notary application, complete $10k surety bond and a voucher redeemable for a $5,000 E&O insurance policy
This combo package contains items essential to becoming a notary public in the state of New Mexico: a New Mexico notary application and a completed $10,000 surety bond. Also included is a voucher redeemable for a $5,000 E&O policy. The bond protects the public from your actions (negligence, etc.), while the E&O policy, once issued, helps protect you from financial harm arising out of notarial errors and omissions.
IMPORTANT: Once you have received your notary commission, you must follow the instructions on the voucher to redeem it for your insurance policy. This will allow us to issue your policy with the correct coverage dates.
You WILL NOT have insurance coverage until you redeem your voucher!
Additional information
| | |
| --- | --- |
| Weight | 1 oz |
| Dimensions | 8.5 × 4 × .01 in |
| Bond Amount | $10,000 |
You may also like…
Alabama Notary Journals, Alaska Notary Journals, Arizona Notary Journals, Arkansas Notary Journals, California Notary Journals, Colorado Notary Journals, Connecticut Notary Journals, Delaware Notary Journals, Florida Notary Journals, Georgia Notary Journals, Hawaii Notary Journals, Idaho Notary Journals, Illinois Notary Journals, Indiana Notary Journals, Iowa Notary Journals, Kansas Notary Journals, Kentucky Notary Journals, Louisiana Notary Journals, Maine Notary Journals, Maryland Notary Journals, Massachusetts Notary Journals, Michigan Notary Journals, Minnesota Notary Journals, Mississippi Notary Journals, Missouri Notary Journals, Montana Notary Journals, Nebraska Notary Journals, Nevada Notary Journals, New Hampshire Notary Journals, New Jersey Notary Journals, New Mexico Notary Journals, New York Notary Journals, North Carolina Notary Journals, North Dakota Notary Journals, Ohio Notary Journals, Oklahoma Notary Journals, Oregon Notary Journals, Pennsylvania Notary Journals, Rhode Island Notary Journals, South Carolina Notary Journals, South Dakota Notary Journals, Tennessee Notary Journals, Texas Notary Journals, Utah Notary Journals, Vermont Notary Journals, Virginia Notary Journals, Washington Notary Journals, West Virginia Notary Journals, Wisconsin Notary Journals, Wyoming Notary Journals, Notary Journals, Alabama, Alaska, Arizona, Arkansas, California, Colorado, Connecticut, Delaware, Florida, Georgia, Hawaii, Idaho, Illinois, Indiana, Iowa, Kansas, Kentucky, LTBB, Maine, Maryland, Massachusetts, Michigan, Minnesota, Mississippi, Missouri, Montana, Nebraska, Nevada, New Hampshire, New Jersey, New Mexico, New York, North Carolina, North Dakota, Ohio, Oklahoma, Oregon, Pennsylvania, Rhode Island, South Carolina, South Dakota, Tennessee, Texas, Utah, Vermont, Virginia, Washington, West Virginia, Wisconsin, Wyoming, District of Columbia, Louisiana, Washington D.C.

Notary Records Journal

$

22.95 –

$

28.95