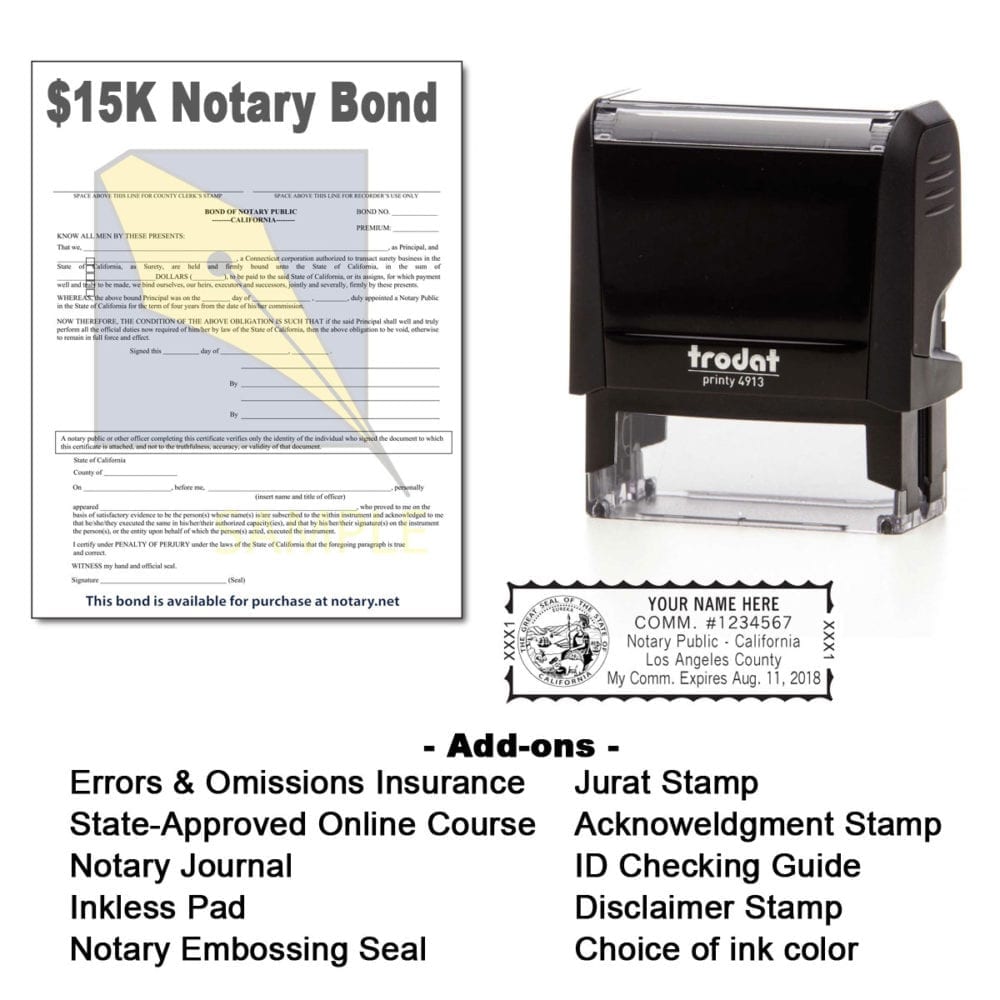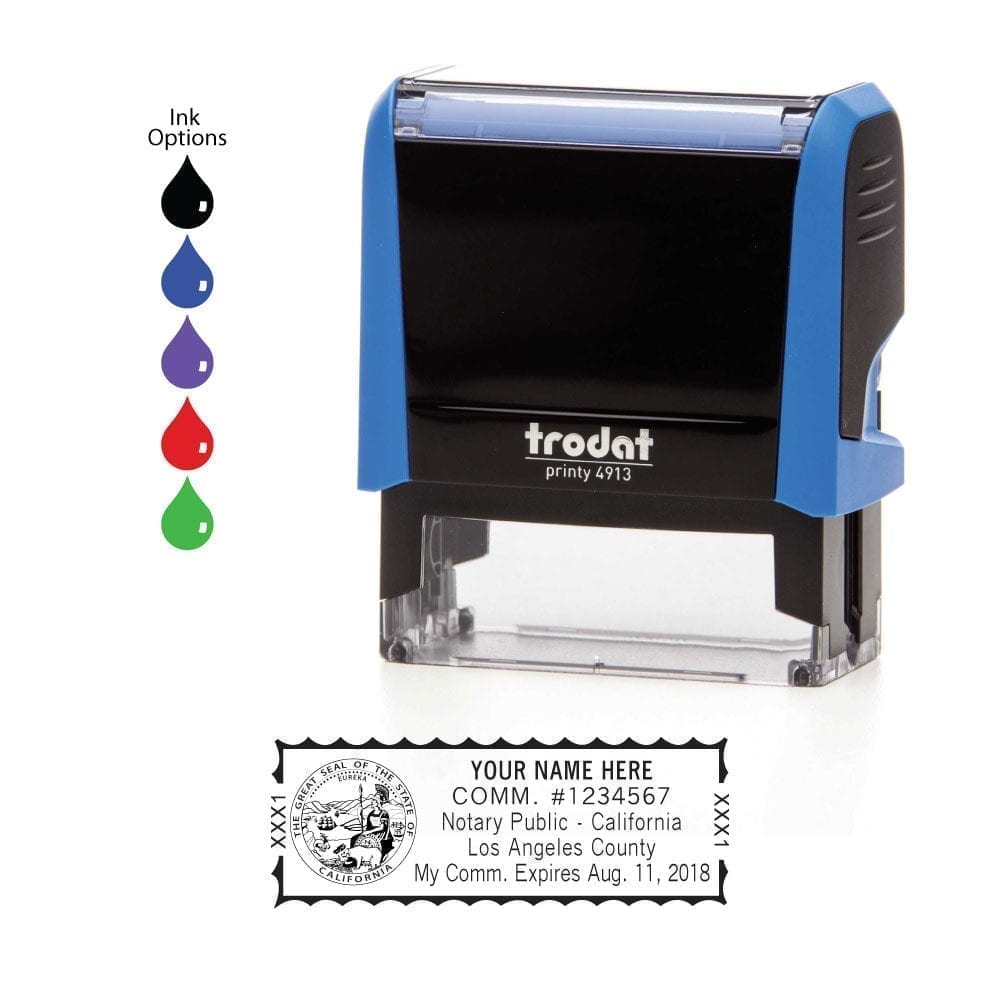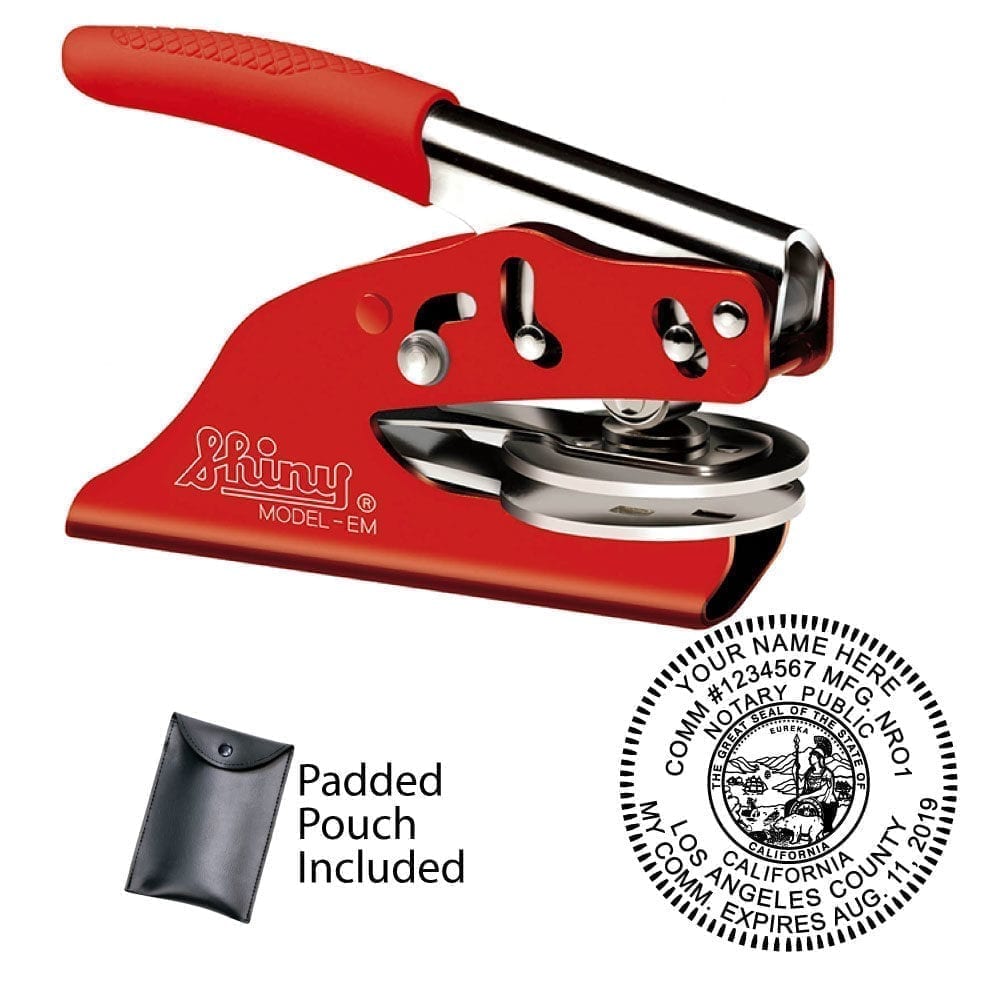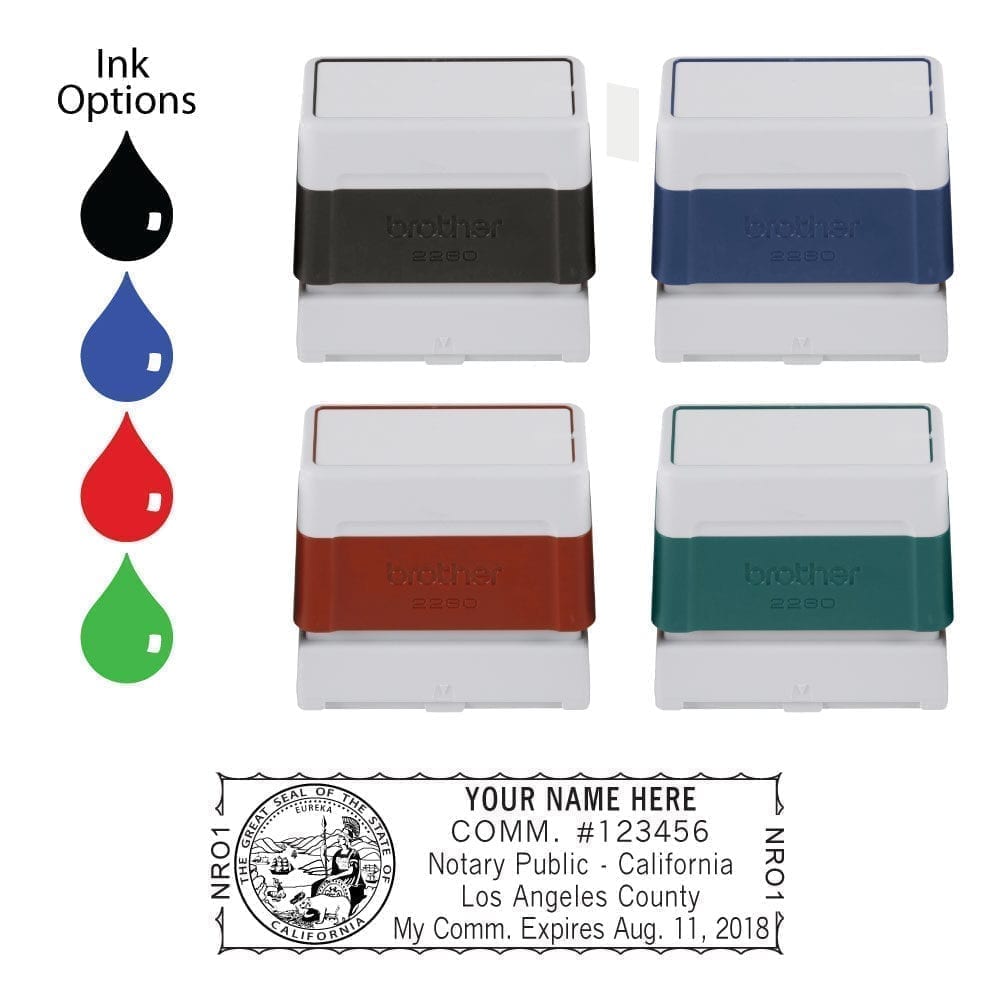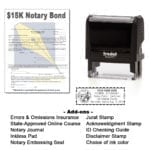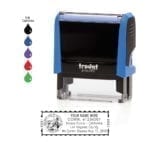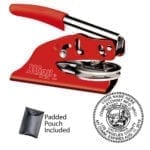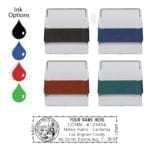 California Notary Supplies Package
From: $56.00
The California Notary Supplies Package includes a California notary stamp and a 4-year California notary bond for only $56. Add-ons include a notary journal, thumbprint pad, acknowledgment and jurat stamps, and more.
If you do not have your notary commission information, it is okay to leave the custom fields blank.  We will customize your stamp with the information provided in your Certificate of Authorization.
Additional add-ons are listed below.
Description
Additional information
Reviews (0)
Description
California Notary Supplies Package
The California Notary Supplies Package includes:
4-year, $15,000 California notary bond
California notary stamp (your choice of stamp color and ink color)
Important Notary Forms (PDF) includes: an Acknowledgment Form, a Jurat Form, the California Notary Handbook, the California Notary Application, and more
The absolute essential supplies that a California notary requires are: a 4-year, $15,000 California notary bond, a notary journal, a notary stamp, and a thumbprint ink pad.
Optional Add-Ons:
Additional notary stamp(s)
Errors and Omissions (E&O) insurance
State-Approved Training (works for new or renewing notaries)
Acknowledgment Stamp
Jurat Stamp
Notary Embosser
Inkless Thumbprinter
State Handbook
California Notary Stamp Requirements
A California notary stamp must include all of the following required elements:
The name of the notary public;
The State Seal;
The words "Notary Public";
The filing county shown on the certificate of authorization;
The notary public commission expiration date;
The notary public commission number;
The manufacturer identification number.
The seal may be circular not over two inches in diameter, or may be rectangular not more than one inch in width by two and one-half inches in length, with a serrated or milled edged border.
Source: notary.cdn.sos.ca.gov/forms/notary-seal-mfr-guidelines
Additional information
California Notary Surety Bond - Travelers
California Notary Stamp
| | |
| --- | --- |
| Stamp Type | Printy Model 4913, PSI 2264, PSI 2264 Slim |
State-Approved California Notary Online Course
| | |
| --- | --- |
| Course | For Me, For Someone Else |
Additional Stamp
| | |
| --- | --- |
| Stamp Type | Brother 2260, Printy Model 4913, PSI 2264, PSI 2264 Slim |
Notary Records Journal
| | |
| --- | --- |
| Version | Hard Cover, Soft Cover |
Modern Journal of Notarial Events
| | |
| --- | --- |
| Version | Hard Cover, Soft Cover |
Classic Journal of Notarial Events
| | |
| --- | --- |
| Version | Hard Cover, Soft Cover |
California Notary Embosser
California Notary Acknowledgment Stamp
| | |
| --- | --- |
| Impression Type | w/Disclaimer, w/Signature Line |
California Notary Jurat Stamp
| | |
| --- | --- |
| Impression Type | With Disclaimer, Without Disclaimer |
California Notary Disclaimer Stamp
| | |
| --- | --- |
| Stamp Type | PSI 2264, PSI 2264 Slim, Trodat EcoPrinty 4915 |
2021 California Notary Handbook