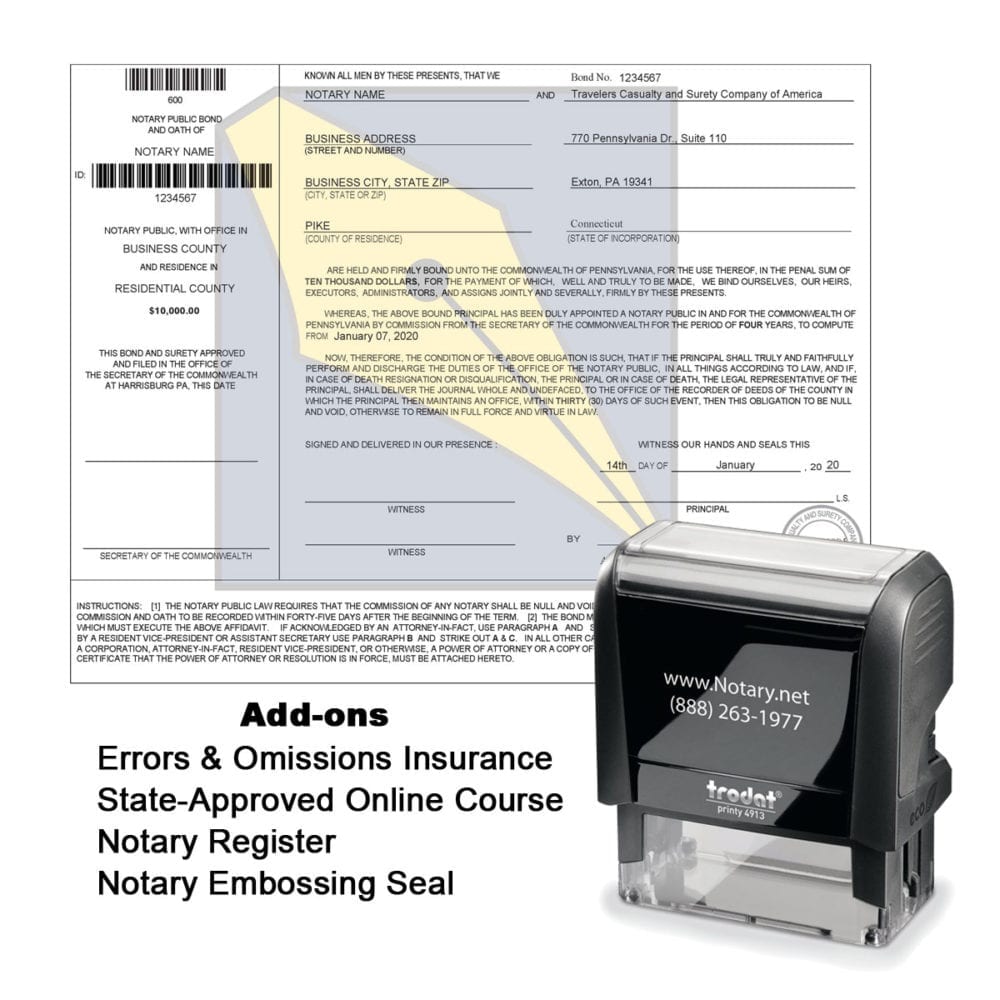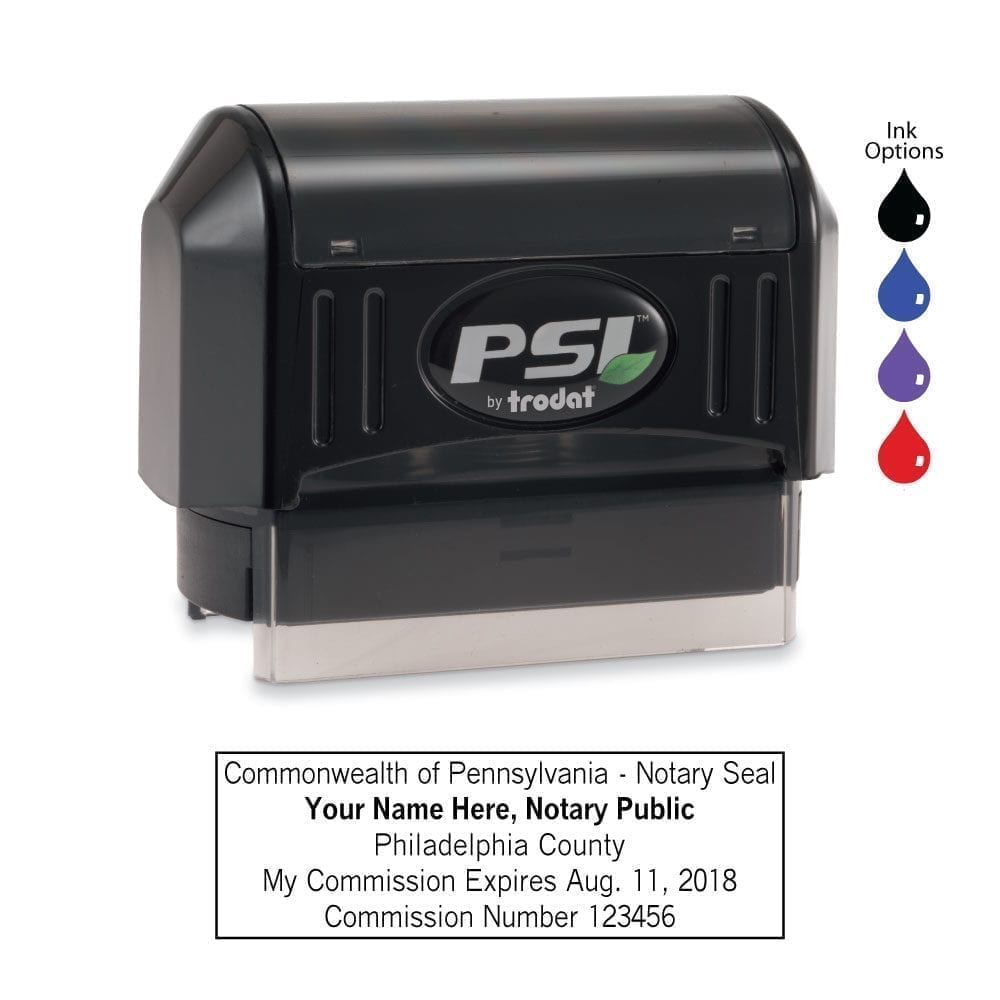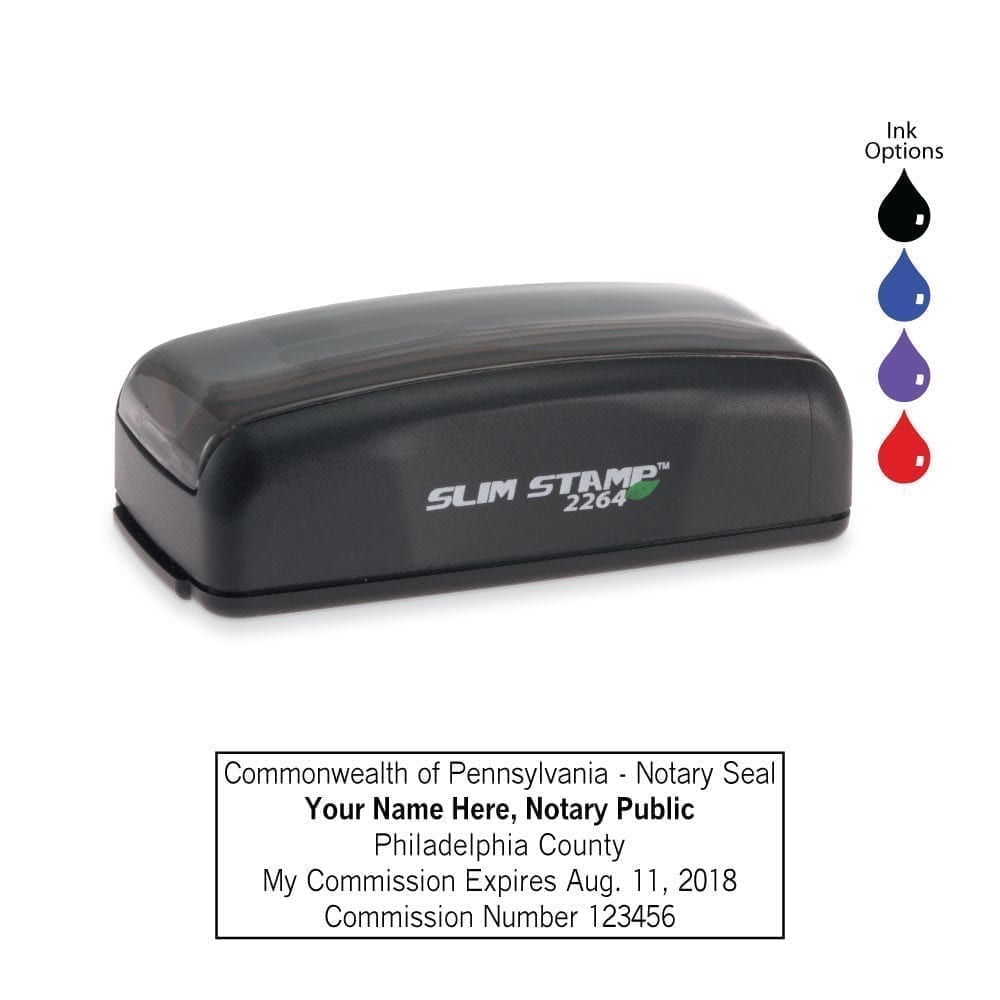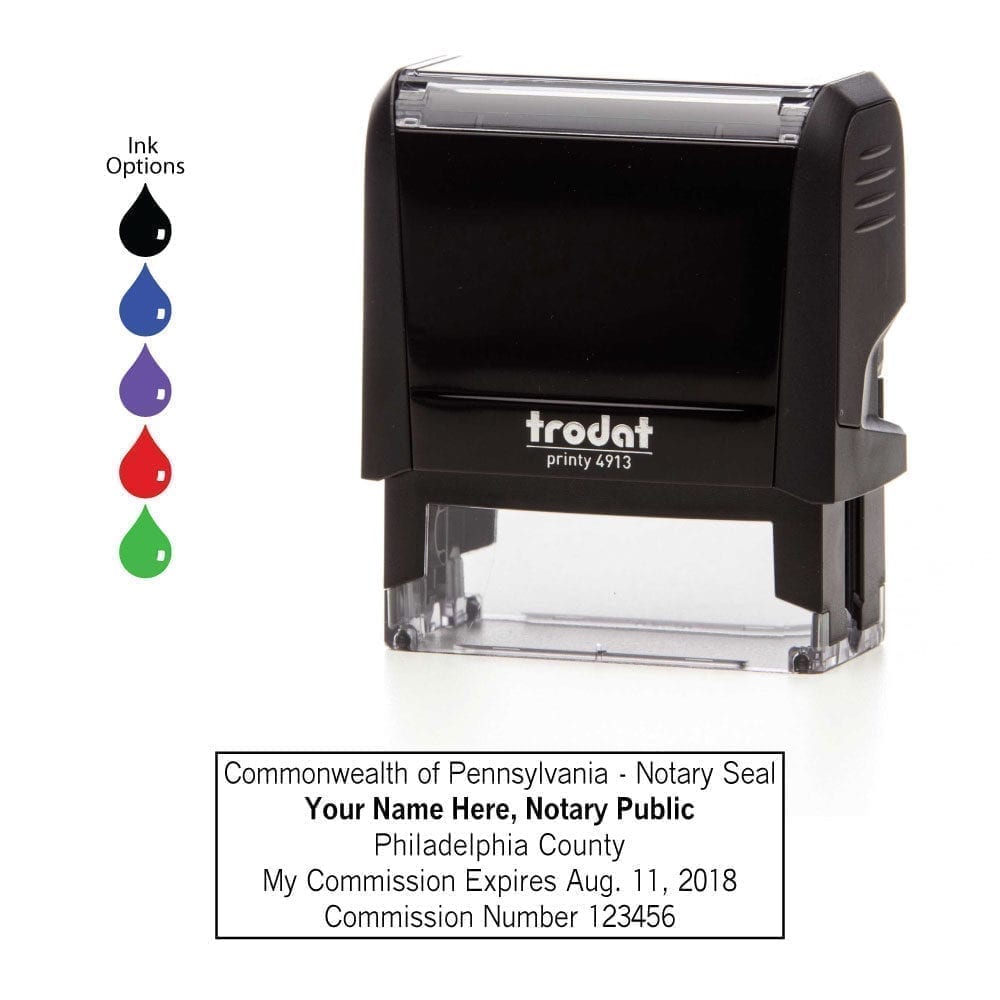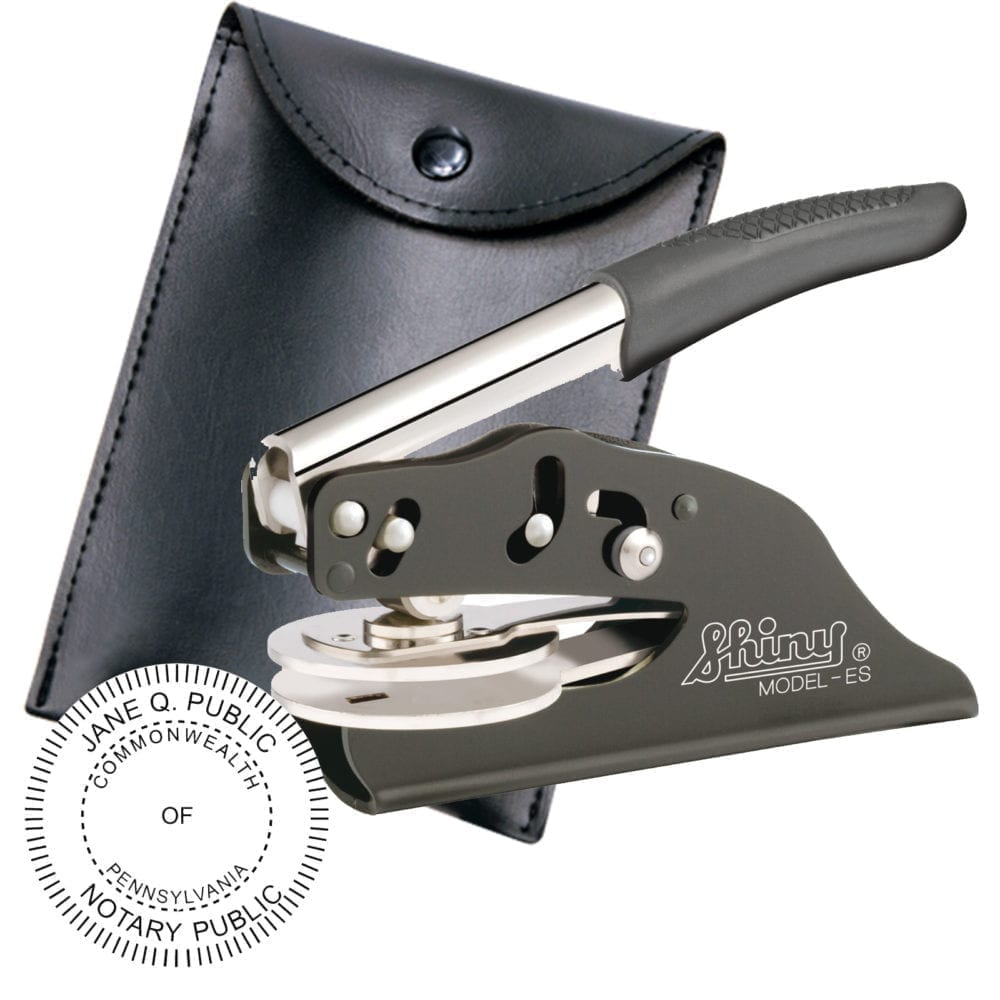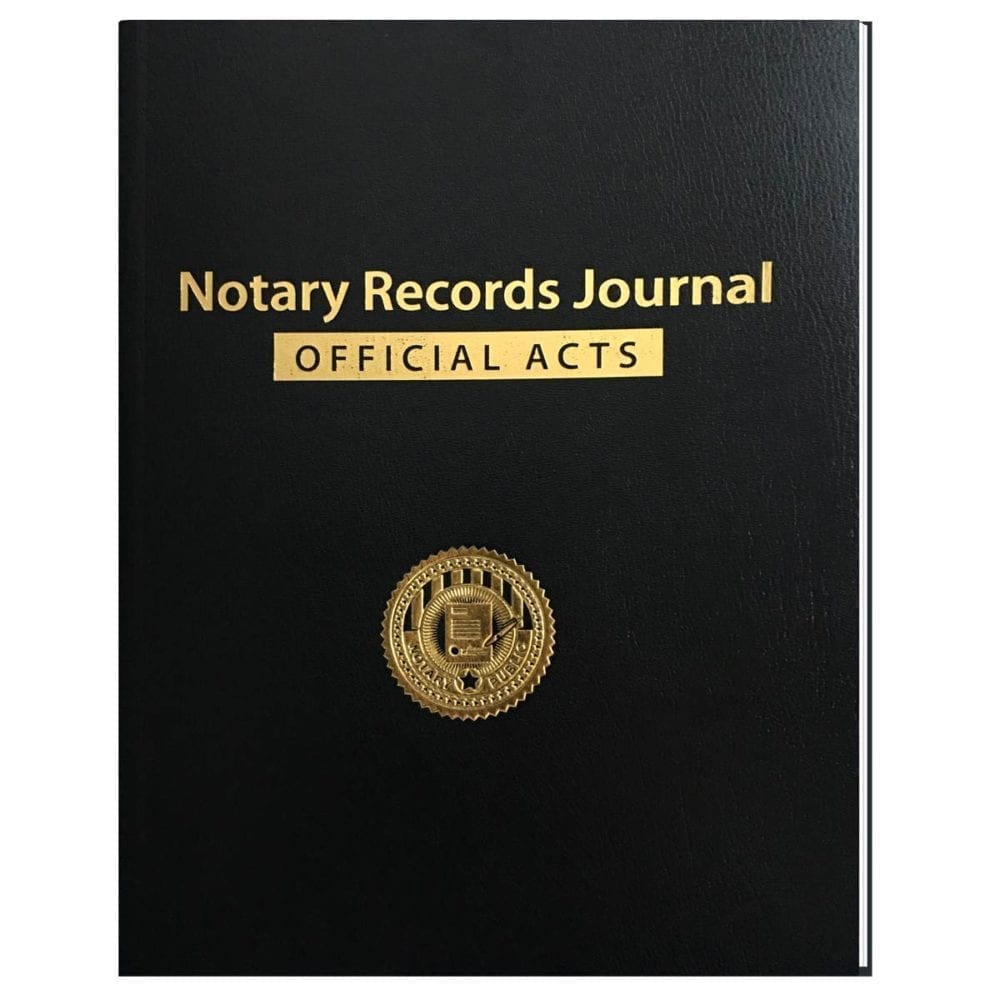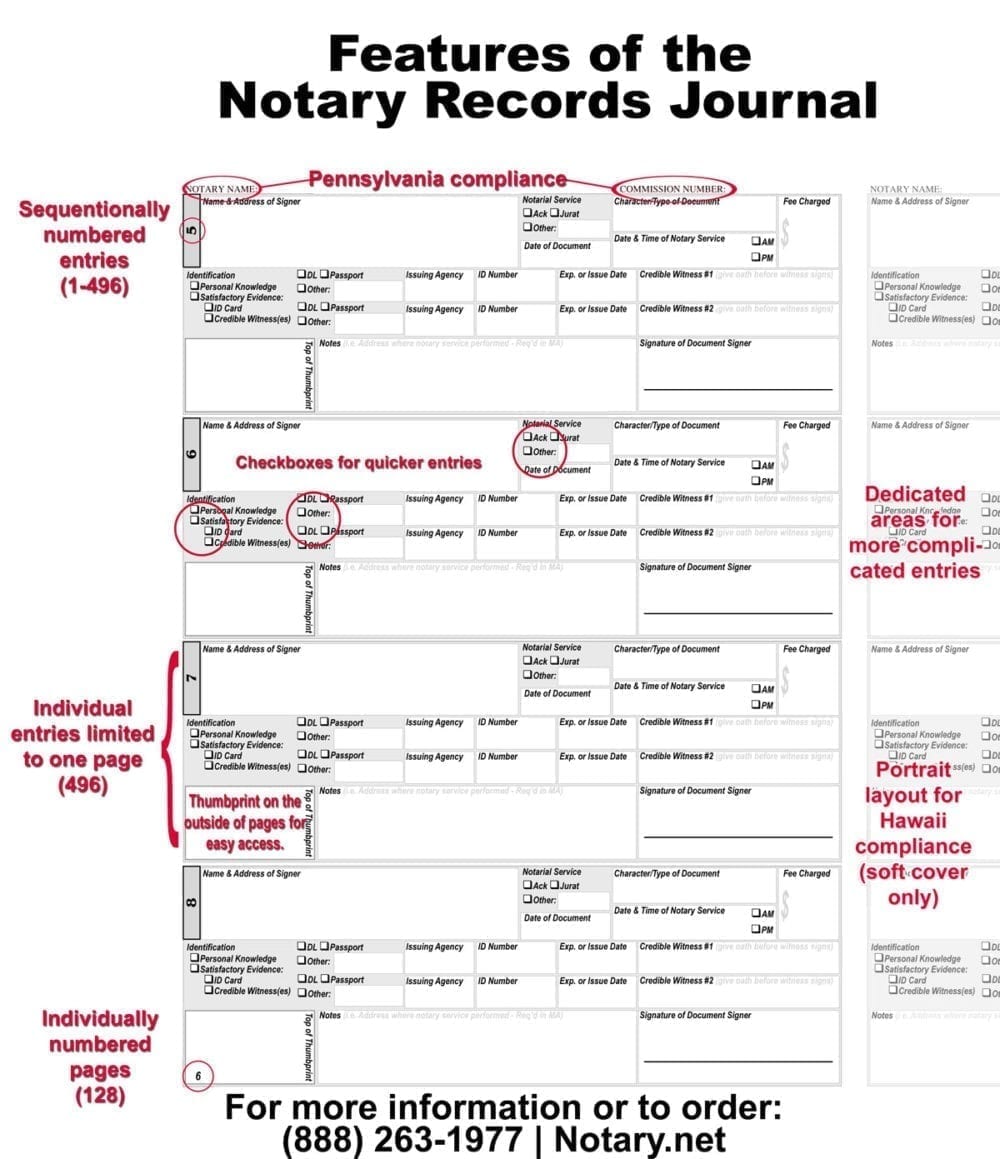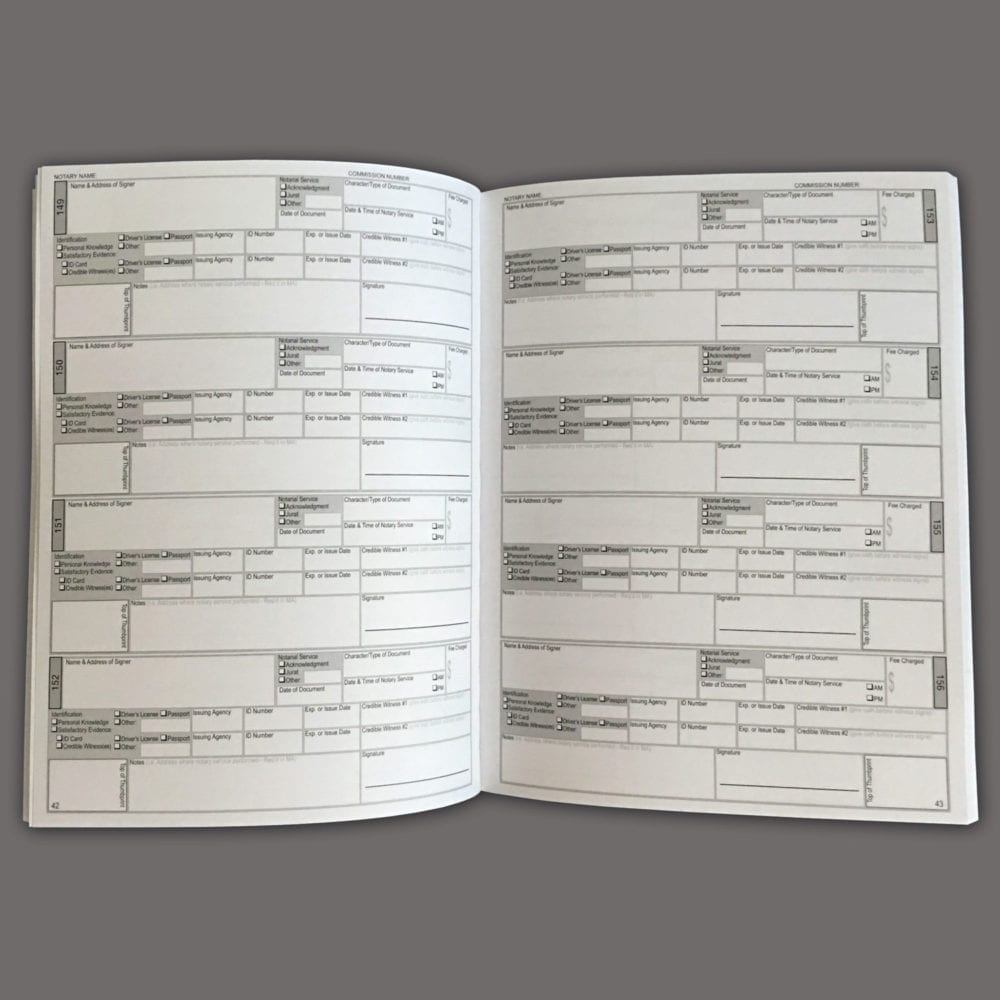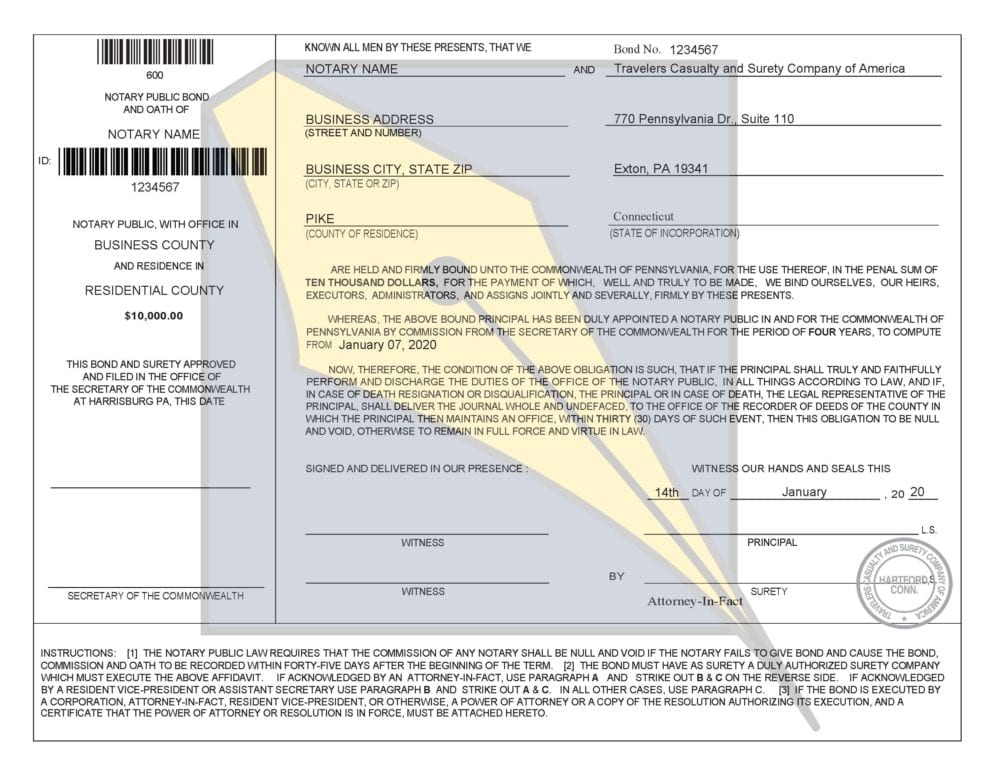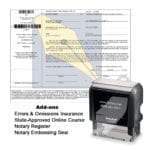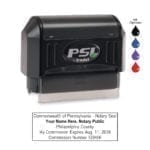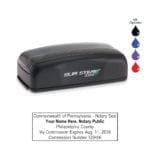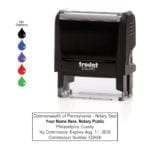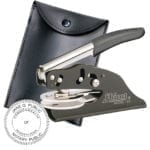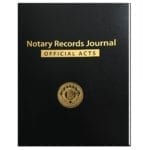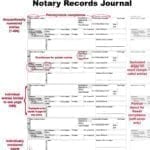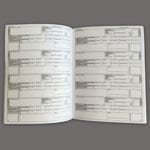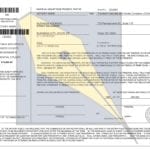 Pennsylvania Notary Supplies Package
From: $49.00
The Pennsylvania Notary Supplies Package includes everything you need to become a Pennsylvania Notary: a Pennsylvania notary seal stamp and a 4-year, $10,000 Pennsylvania notary bond. 
When you receive your notary commission, forward a copy of your blank bond form to us at orders@notary.net. We will ship your bond and any supplies within 24 business hours of receipt of that form.
Additional add-ons are listed below.
Description
Additional information
Description
Pennsylvania Notary Supplies Package
The Pennsylvania Notary Supplies Package contains everything you need to get started as a Pennsylvania notary.  The only additional required fees are the notary application to the state ($42), filing fees for the county (costs vary) and the notary exam for new notaries or renewing notaries that have allowed their commissions to expire ($60).  
Our package includes:
Pennsylvania Notary Stamp
Pennsylvania Notary Bond
Free Shipping
Add-Ons
Errors and Omissions Insurance
Pennsylvania Notary State-Approved Online Course (Basic Education)
Pennsylvania Notary Embosser
Notary Register
Additional information
| | |
| --- | --- |
| Weight | 2.5 oz |
| Dimensions | 8.5 × 11 × .1 in |
Custom Pennsylvania Notary Stamp
| | |
| --- | --- |
| Stamp Type | Printy Model 4913, PSI 2264, PSI 2264 Slim |
| Stamp Color | Eco Black, Apple Green, Black, Eco Gray, Flame Red, Fuchsia, Light Pink, Lilac, Mango, Sky Blue, White |
Pennsylvania Notary Surety Bond - Travelers
| | |
| --- | --- |
| County | Allegheny, Bucks, Lehigh, All Others |
| Delivery Option | Email, Shipped |
State-Approved Pennsylvania Notary Course
| | |
| --- | --- |
| Course | For Me, For Someone Else |
Pennsylvania Notary Seal Embosser
Notary Records Journal
| | |
| --- | --- |
| Version | Hard Cover, Soft Cover |
Classic Journal of Notarial Events
| | |
| --- | --- |
| Version | Hard Cover, Soft Cover |
Modern Journal of Notarial Events
| | |
| --- | --- |
| Version | Hard Cover, Soft Cover |