Become a Nebraska Notary Public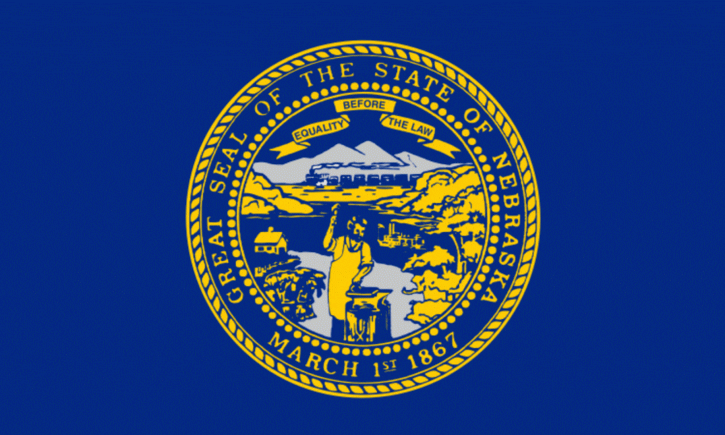 Nebraska Notary Commission Overview
Notary.net is here to help with any notary bonds, insurance, notary training, or notary supplies you need to become a Nebraska notary public. The step-by-step process for becoming a notary public in the state of Nebraska is detailed below. Once you are ready to shop for supplies, simply visit our store.


Importance of Nebraska Notary Training
As a notary public in the State of Nebraska, you have UNLIMITED financial liability on EVERY document you notarize. You do not want to take the office of Notary Public lightly. The Nebraska Online Notary Course is the fastest, easiest and most affordable way for you to learn what to do and how to protect yourself as a notary. Whether you are a new or current notary public, you should spend some time learning the laws.
How to Become a Notary Public in Nebraska
Step-by-Step Instructions
How to Become a Nebraska Notary Public
1. Request a test from the Nebraska Secretary of State's Office. Applicants are required to pass a written take-home test to obtain a notary public commission.  The required test is only available through the Secretary of State's office.
To request a test, please provide the following information:
Applicant's name
Applicant's home address
Telephone number (optional)
A test may be requested via one of the following means:
E-mail: sos.notary@nebraska.gov
U.S. mail: Notary Division, P.O. Box 95104, Lincoln, NE 68509-5104
Telephone: (402) 471-2558
Fax: (402) 471-4429
If you do not pass the first test, you will receive a second test automatically.  If you do not pass the first two tests, you must wait six months before requesting the third and final exam.  If you do not pass the third test, you will not be eligible to take the test again or receive a Notary Public commission.
2. Complete the test without assistance from others and return the completed test to the Secretary of State's Office.  Once scored, you will receive a letter indicating your test results.  Upon passing the test, please submit the following items:
$30.00 commission fee (Payable to: Nebraska Secretary of State or Notary Division)
Please use this address to submit application materials: Notary Division, P.O. Box 95104, Lincoln, NE 68509-5104.
All application materials can be found on our website at:https://www.sos.state.ne.us/business/notary/index.html
3. Once your application is approved and processed, you will receive your notary commission certificate via regular U.S. mail. 
You must use an Nebraska notary stamp engraved with the following:
State of Nebraska
General Notary or General Notarial
Your name as commissioned
The expiration date of the commission
Purchase of an errors and omissions policy is optional, and you do not have to provide proof of such coverage to our office.