California Notary Stamp Requirements
For more information, see California Government Code Section 8207: PROCEDURES AND GUIDELINES FOR THE ISSUANCE OF NOTARY PUBLIC SEALS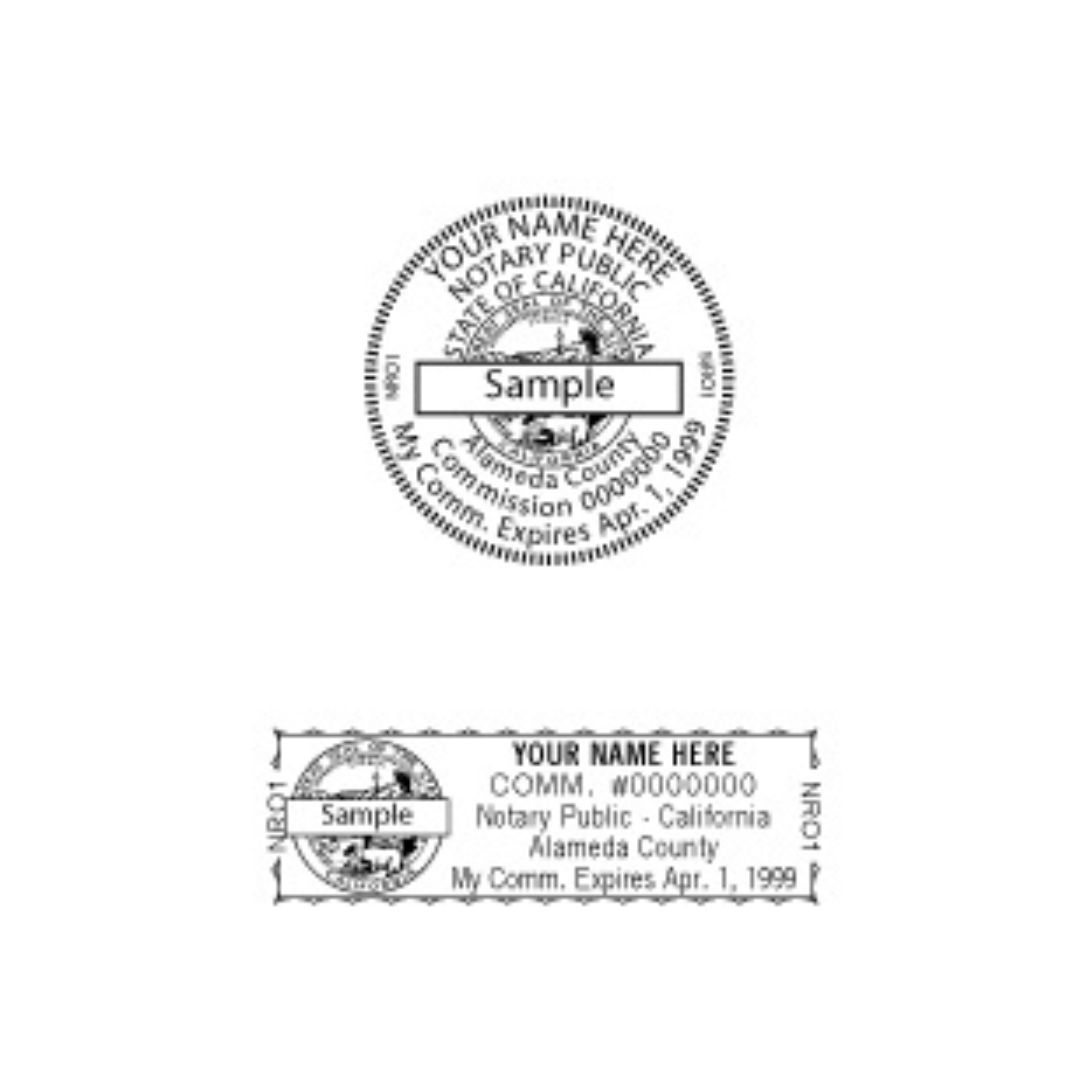 Once you have received your California Notary commission packet from the state, you can order one or more California Notary Stamps.
In order to have a California Notary stamp or seal made, you must send your COA to an authorized stamp or seal vendor. COA stands for Certificate of Authorization to Make and Manufacture Notary Public Seals. Notary.net is authorized by the state of California to manufacture Notary Public stamps and seals. We cannot create your seal stamp until we have received the Notary's Certificate of Authorization.
All authorized California stamp manufacturers are required to include on the seal stamp the following California Notary Stamp Requirements:
The name of the notary public;
The State Seal;
The words "Notary Public";
The filing county shown on the certificate of authorization;
The notary public commission expiration date;
The notary public commission number;
The manufacturer identification number.
The stamp or seal can be circular, but it cannot be over 2 inches in diameter. The seal stamp can be rectangular, and must be no more than 1 inch wide by 2 1/2 inches long. The seal stamp must have a serrated or milled edge border.
Notary public seals must also always:
Be unique to the person using it;
Be capable of verification;
Be under the sole control of the person using it; and
Be accepted in the same format and appearance as transmitted.
After we receive your Certificate of Authorization and create your California Notary stamp, we stamp your stamp on the COA and send the COA to the state for their records.