Arizona Notary Stamp Requirements
For more information, see the Arizona Notary Public Reference Manual.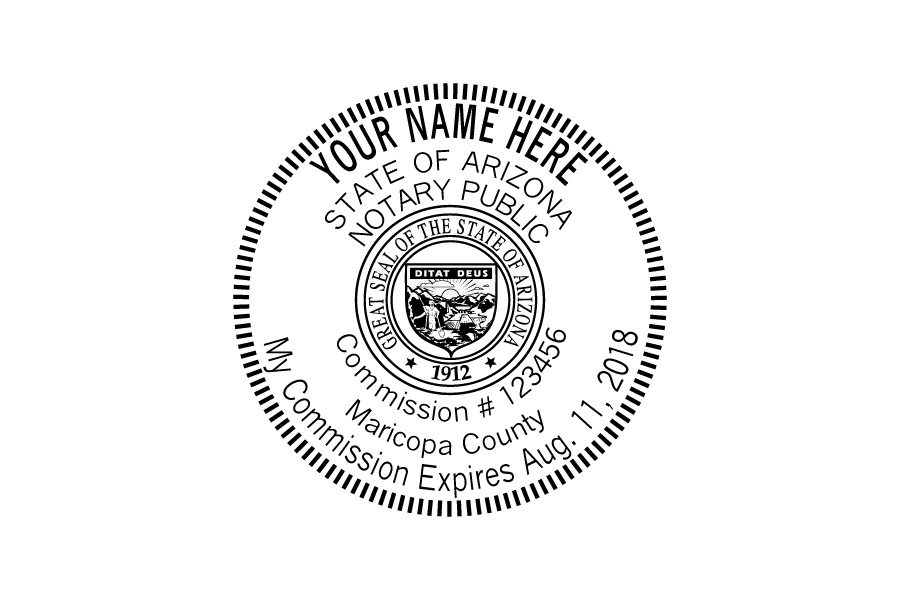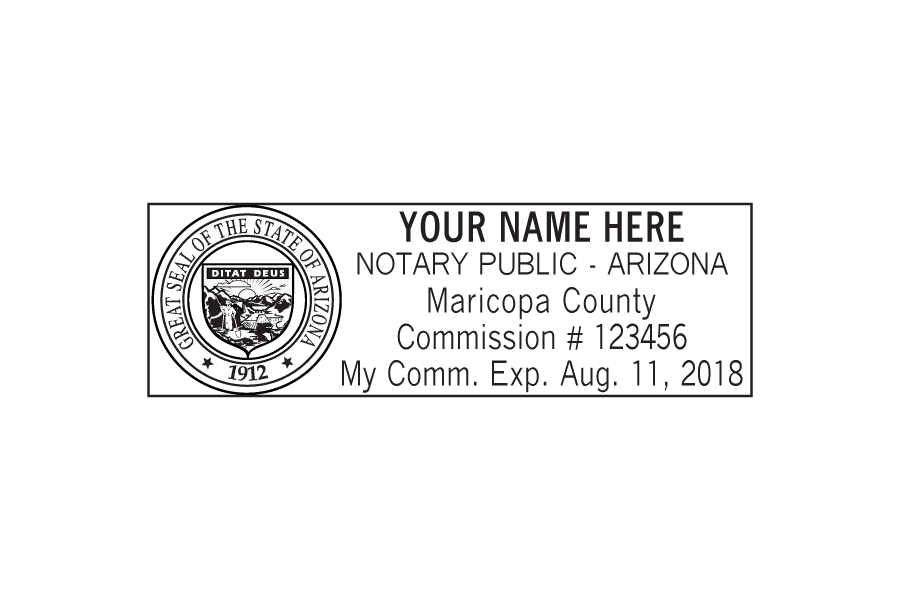 Once you receive your Arizona notary commission certificate, you can order one or more Arizona notary stamps. You must have an Arizona notary stamp and notary journal before notarizing any document.
In order to have your Arizona notary stamp made, you must send a copy of your commission certificate to the stamp vendor. All notary stamp vendors are required to include on the seal stamp the following Arizona notary stamp requirements.
A valid Arizona notary stamp seal must:
Be a rubber stamp

Have dark ink. These colors include black, dark blue, dark purple, dark green or dark brown. Red ink or ink not viewable on all copy or fax machines is unacceptable.

Not be larger than 1 1/2 inches high and 2 1/2 inches wide or 1 1/2 inches round.

Contain the words "Notary Public."

Contain the notary public's name as listed on his or her commission certificate.

Contain the Arizona county in which the notary public was commissioned, listed on the commission certificate.

Contain notary public's current commission expiration date.

Contain the Great Seal of Arizona [A.R.S. § 41-266(B)].

Contain the notary public's commission number.
A notary public may use an embosser, sometimes referred to as a crimper, but may only do so in conjunction with the use of a rubber stamp notary seal.