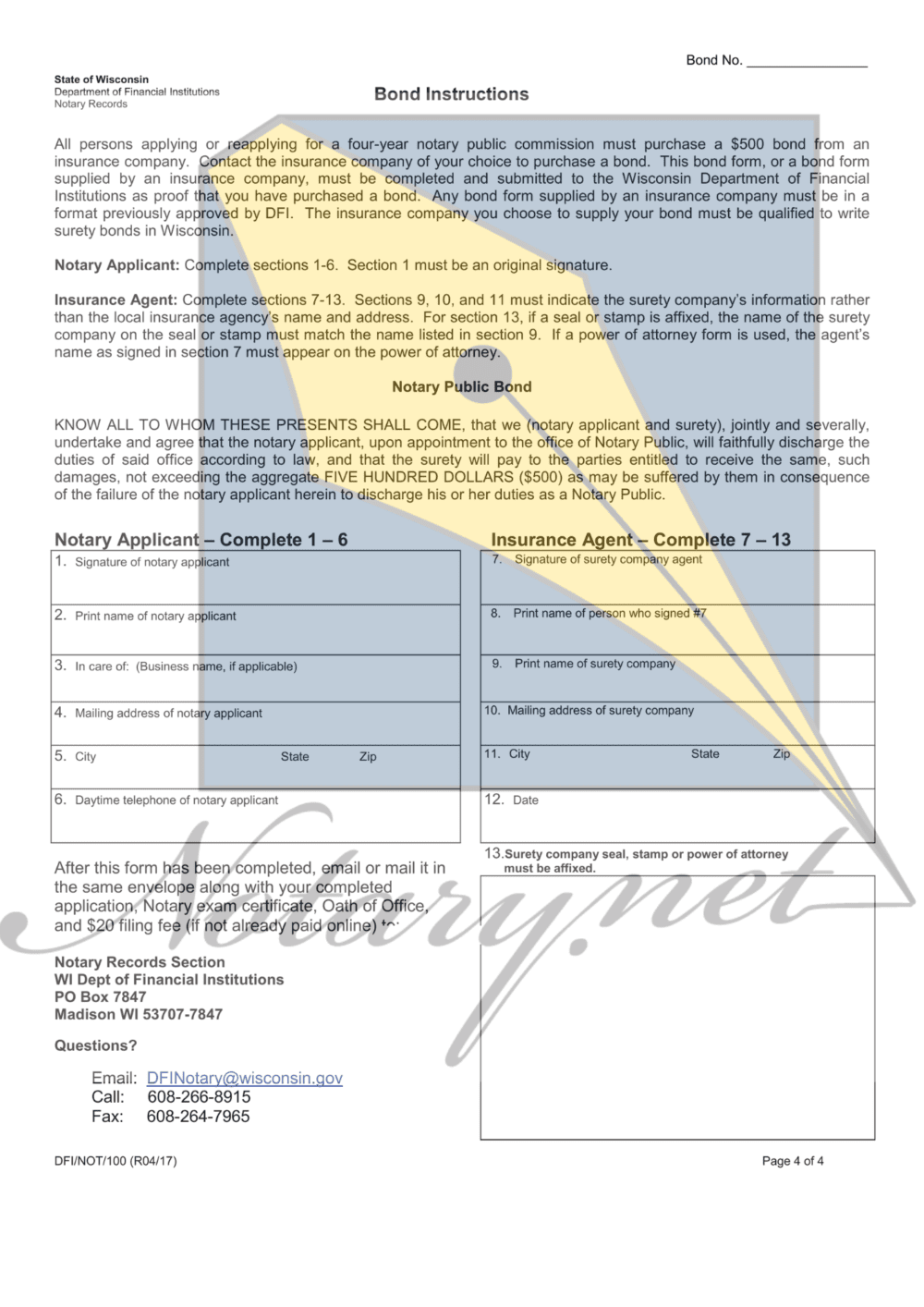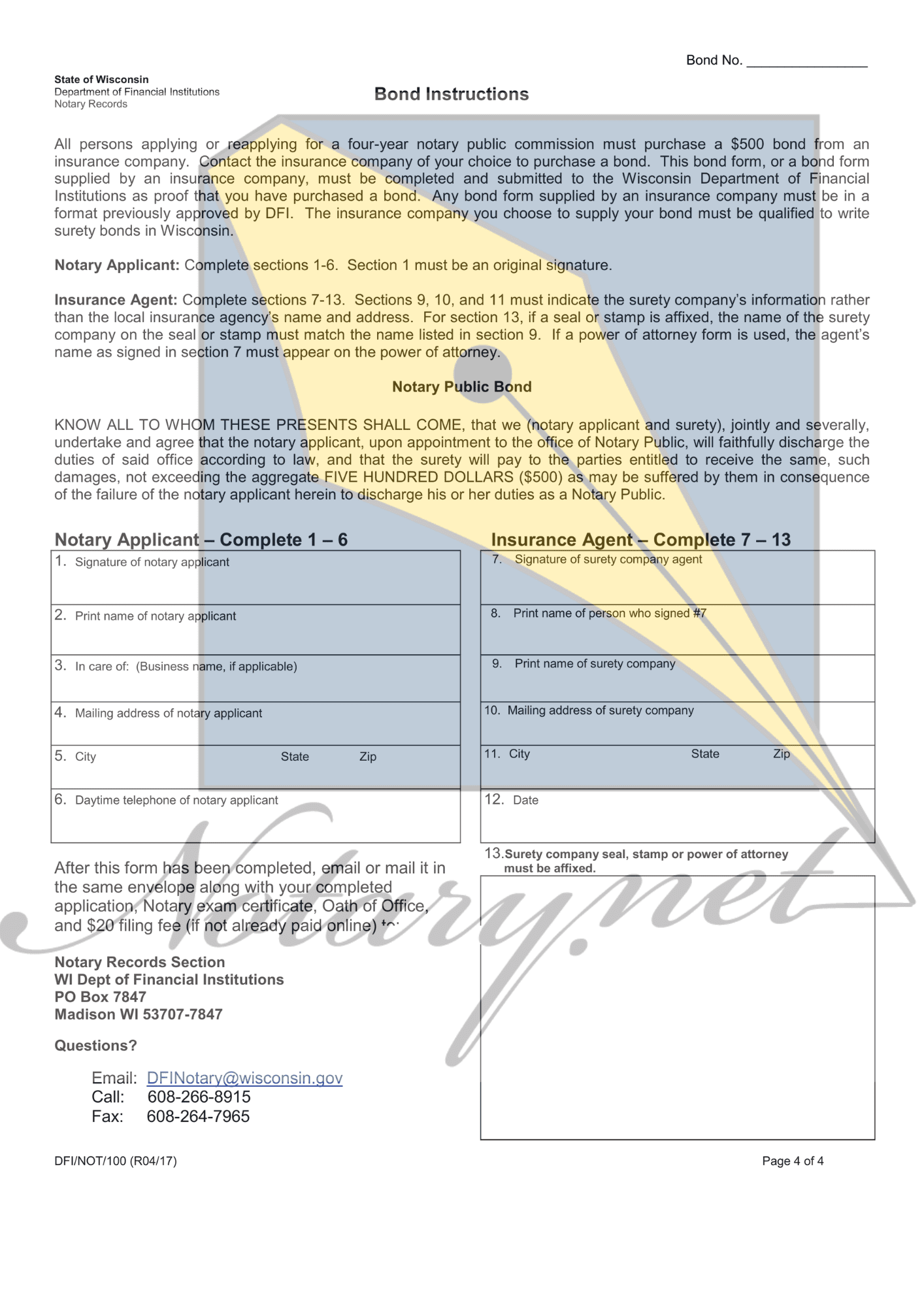 Wisconsin Notary Surety Bond
$20.00
Wisconsin Notary Bond
Wisconsin law requires all notaries to purchase and maintain a $500 notary surety bond for the duration of their commission. The Wisconsin notary bond protects the people of Wisconsin from any mistakes you might make while performing your notarial duties. In order to protect your personal financial assets, we highly recommend you also purchase E&O Insurance.
Wisconsin bonds and E&O will be emailed within 12-24 hours after placing an order.
Description
Wisconsin Notary Surety Bond
A $500 Wisconsin notary bond is required by the State of Wisconsin for all new and renewing notaries. Add Notary E&O Insurance covering the term of your commission.
The Travelers bond and insurance combo may only be purchased at the beginning of a commission term. In order to qualify for this product combination, you must meet our underwriting guidelines and purchase within six months of the start of the commission. If you fail to meet the underwriting guidelines, your payment will be refunded.
How to file your notary bond
Submit your completed notary application via the state website. You can create an account here.
What else do I need to become a Wisconsin notary?
To become a notary in Wisconsin you must have a Wisconsin notary public bond and a notary seal stamp.