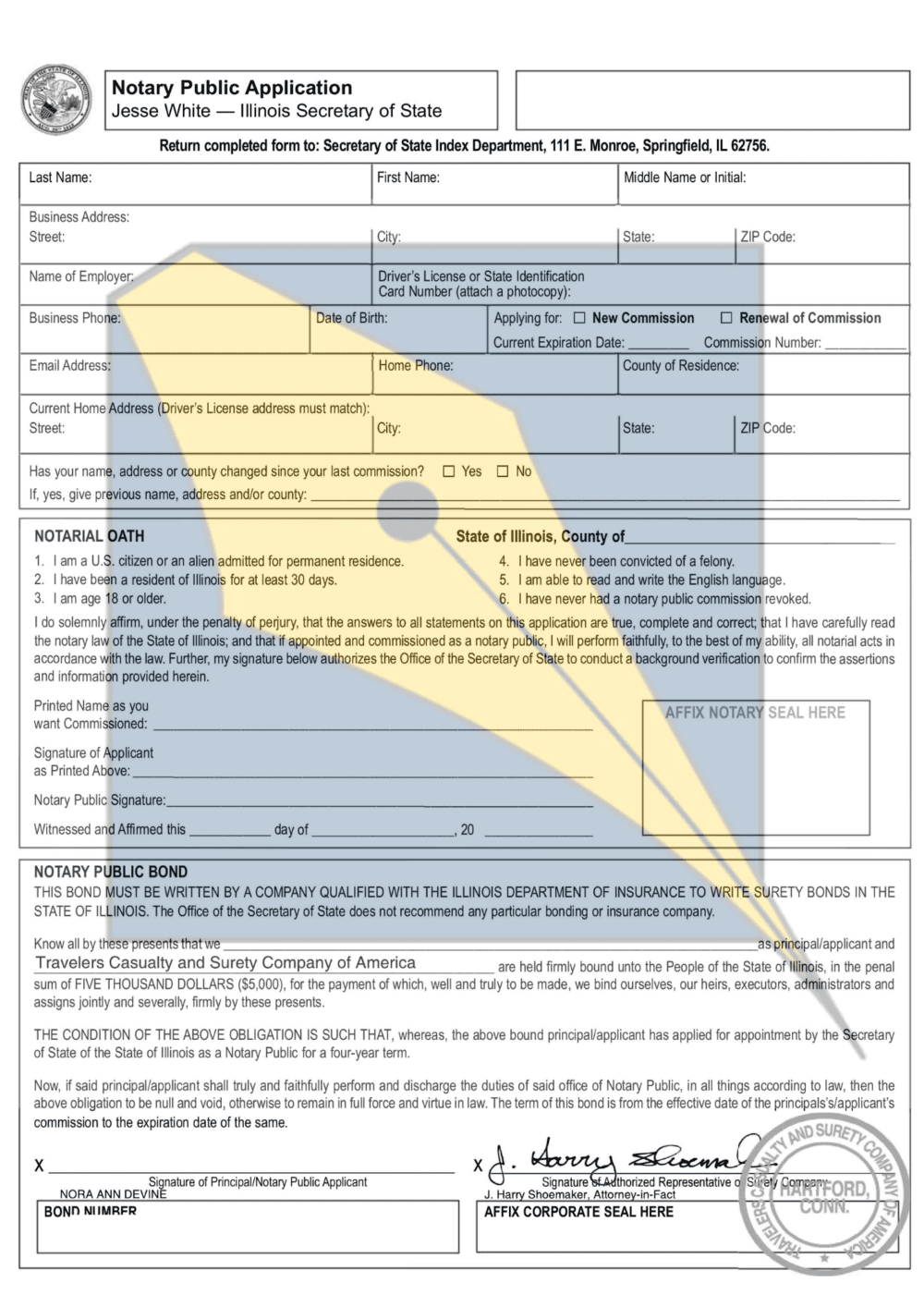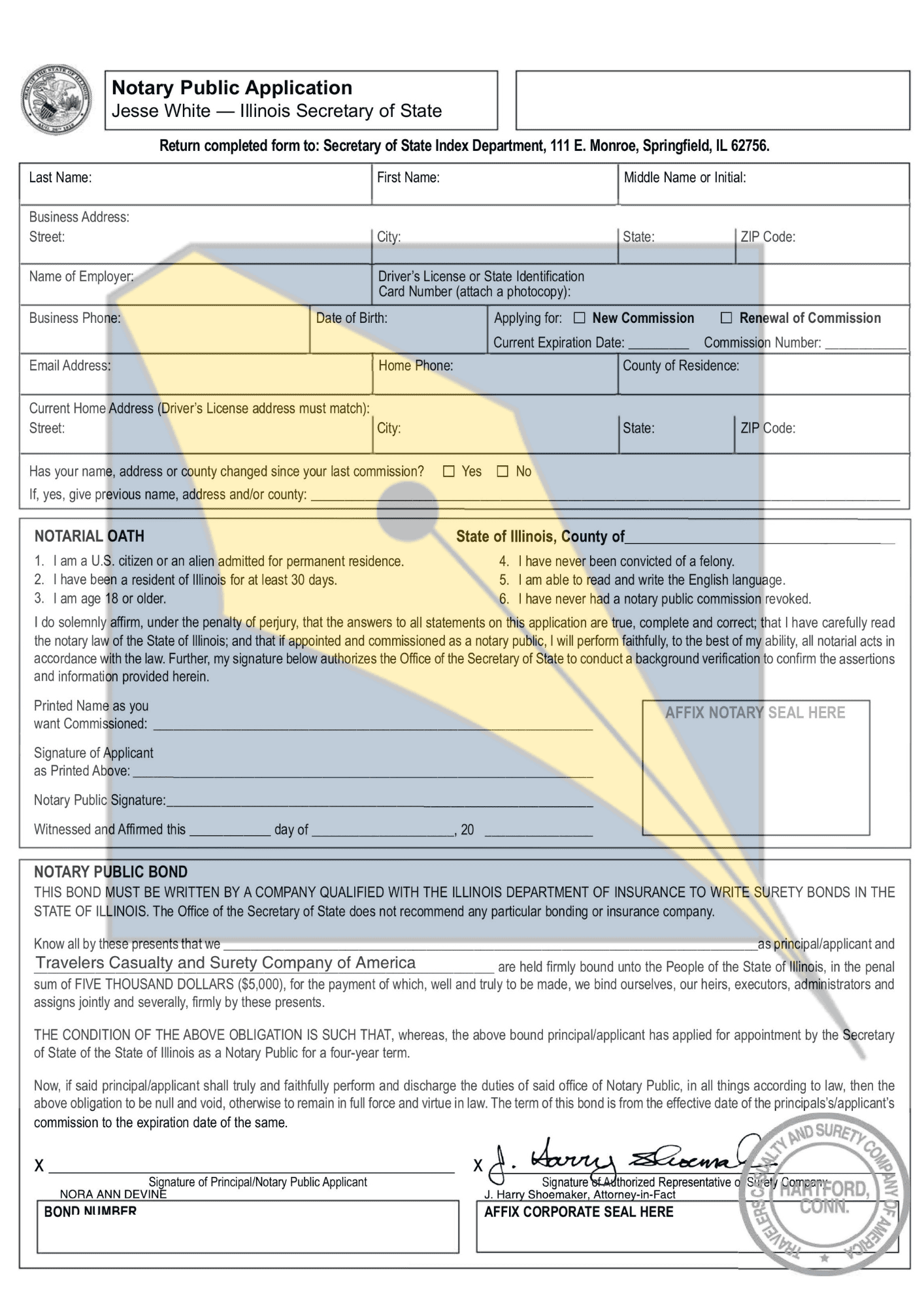 Illinois Notary Bond & Application
$20.00
Illinois Notary Bond
Notaries in Illinois are required by law to have a 4 year, $5,000 Illinois notary bond. The Illinois notary surety bond protects the people of Illinois from any mistakes you might make while performing your notarial duties. Notary E&O Insurance will protect you from having to pay out of pocket for a bond claim and for the cost of your legal defense.
Illinois bonds and E&O will be emailed within 12-24 hours after placing an order.
Description
Additional information
Description
Illinois Notary Surety Bond & Notary Application
All new and renewing Illinois notaries are required by state law to possess a 4 year, $5,000 Illinois notary bond. Add notary E&O insurance covering the term of your commission. 
How to file your notary bond
1. The Illinois notary application is attached to the Illinois notary bond form. We will complete the bond section; you must complete the application. 
2. Bring your notary application to an Illinois notary, who will administer the oath and notarize your notary bond and application form.
3. Submit the notary application and bond form to the Illinois Secretary of State.
What else do I need to become an Illinois notary?
Illinois notaries are required to have an Illinois notary public bond and a notary seal stamp.
Additional information
| | |
| --- | --- |
| Weight | N/A |
| Dimensions | N/A |
| Bond Amount | $5,000 / 4yr / Resident, $5,000 / 1yr / Non-Resident |
| Delivery Method | Email, Printed |